An Update on What You Need to Know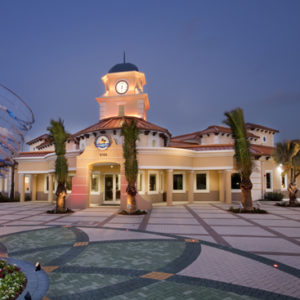 A lot of people have been asking me recently about the potential bridging project in Palmetto Bay over SW 87th Ave, between SW 164th St and SW 163rd Terrace.
To bring you up to speed: Miami Dade County's Department of Transportation and Public Works had been proposing to build a bridge over the canal between SW 164th and SW 163rd to connect SW 87th Avenue, thereby alleviating north-south traffic.
The Palmetto Bay Village Council, in addition to the Cutler Bay Village Council, were against the idea, saying that it would impact the residents living in the area and reduce their quality of life. To resolve the difference, the County has decided to postpone the project and gather community input as well as hold public meetings before making a final decision.
If you're interested in keeping up with the latest developments, be sure to check back for more updates. You can also check with Palmetto Bay's website for alerts or follow the village on Twitter or Facebook.
Ineska Stojsic said at July 8th, 2017 at 3:33 pm

Having lived in Palmetto Bay for decades on 87th Avenue, I am creating a petition to help stop plans to construct a bridge over 87th Avenue. I have listened to a recorded town meeting, and I was surprised at the lack of compelling evidence on either side of the issue. I oppose this bridge. This will be the text of my petition.

We residents of 87th Avenue, and the surrounding Palmetto Bay area oppose the potential bridging project in Palmetto Bay over SW 87th Ave, between SW 164th St and SW 163rd Terrace. Residents choose to live here because it is safe for children, pets, and all pedestrians. Residents appreciate the dead end at the canal because it helps insulate and protect our streets. Miami-Dade County has conducted studies that conclude that this bridge will improve traffic on 163rd. Diverting traffic from busy 163rd Street will of course alleviate traffic on that street, but at the cost of the peace, safety, cleanliness, and value of residential 87th Avenue and all nearby roads. In example, the streets that connect to US1 and Old Cutler from where the proposed bridge will be are 152nd Street (a major intersection that is congested already), 148th St. (this borders Publix where speed humps were recently constructed to slow down speeders), 144th St. (this road is busy but manageable, so no need to make it more busy), and 141st St. (low rise condominiums are here and more traffic will lower quality of life and make this road more congested). There is a 4 way stop at 155 Terrace and at least one accident occurs here per year, so bridging 87th Avenue will increase the number of accidents. There is a traffic light on 87th and 152nd Street now, and this 87th Avenue bridge will cause a line of cars releasing carbon dioxide as they wait for the green during peak times. A creative solution that does not involve bridging the 87th Avenue canal can be invented. A smarter way to alleviate traffic exists. Diverting traffic from busy streets to peaceful residential streets is wrong and will harm residents' safety, peace, and may lower home values. WE OPPOSE THE BRIDGING OF 87th AVENUE BETWEEN SW 164th St. and 163rd Terrace.

Todd Koudelka said at August 30th, 2017 at 11:53 am

Enhance US1 to handle through-traffic instead of disrupting otherwise purely residential neighborhoods. I'm a Palmetto Bay resident and homeowner who starkly opposes the bridge.
Leave a Reply