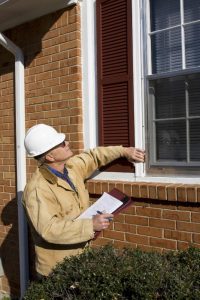 The general concept behind the home inspection process is clear for most homebuyers, but what happens after a home inspection is conducted?
As a homebuyer, finding structural and cosmetic deficiencies in a home before continuing with the purchase is a crucial element in your real estate purchase and sale contract. Once you have the inspection report in your hands, it's up to you, with guidance from your realtor, to make smart decisions about what needs to be repaired or to decide if you're even still interested in following through with the purchase.
So, what do you do once you have the inspection report on your dream home? Here are a few tips to help you get through the next process:
Buyer's decision 
Once the inspection report is delivered to you, the buyer, you have a few important decisions to make. One of these decisions is if the repairs are serious enough to discontinue the purchase or minor enough to continue closing on the home. If you're willing to proceed with the sale, you may request that the seller fix and repair specific issues found in the report.
Ask for a credit for the work to be done
Although you have the ability to request that the seller fix these issues, the last thing a seller is going to want to do while they're packing and dreaming of their life post-sale is make repairs to their old home. They may not treat the work as a high priority, like you, the new owner, would. If you take a cash-back credit at close of escrow, you can use that money to get the project done yourself. If you get the credit, there will be less back-and-forth to confirm that the seller correctly finished the repairs.
Think about the big picture
Perhaps you already know you want to renovate the master bathroom within a few years. If you're already consideringrenovations and updates to the house, you likely won't care that there's a leaky faucet and a little bit of floor damage because these things will get fixed during your future renovation.
Seller's decision  
Once you ask the seller either to make specific repairs or give you credit to cut back on the closing costs, the seller must decide if they're going to fix the items listed or discontinue the sale of the home. Sellers can also choose to repair only a few of the requested items.
A real estate transaction is never a done deal until the money changes hands, so it's important to take all of these decisions seriously. If the property inspection comes back flawless, you have nothing to worry about and no negotiations to make.
Leave a Reply