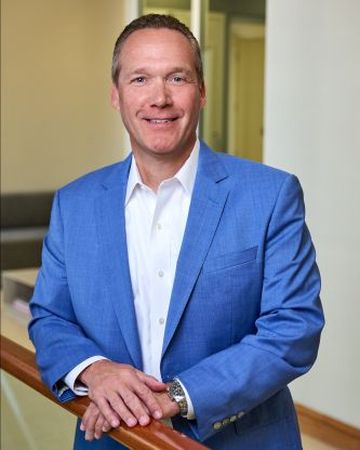 Drew Kern | Realtor Associate | Berkshire Hathaway HomeServices EWM Realty
Drew Kern is a full time real estate professional with Berkshire Hathaway HomeServices EWM Realty in Miami, Florida. He is a native to South Florida and has been selling real estate for over 25 years. His knowledge of Miami, Coral Gables, Pinecrest, Palmetto Bay, and the surrounding communities gives him the ability to provide the best possible service to people relocating from across town or across the world. Continue Reading about Drew Kern.
Senior Vice President, BHHS EWM Realty
Top 1/2 of 1 percent of REALTORS® nationwide
SOUTH FLORIDA REAL ESTATE
Testimonials
Read the kind words and reviews of clients of
Drew Kern
"Drew made the difference in this deal. Although I was abroad, he kept me updated on a regular basis as if I was onsite. His expertise helped a lot. I could absolutely rely on him. I appreciated his honesty.

"Drew and his team worked with us patiently as we looked for a house. Drew was honest with us about problems he saw when we almost purchased a house that would have cost us a lot in repairs. Then they found us the right place, and he helped walk us through the purchase process. When buying a house, so many things can go wrong, and it is a huge relief to know you can trust Drew completely."

"Drew Kern guided me on through the process of selling my home of 43 years, always giving me time to make informed decisions without pressure. We priced the home to my satisfactory and Drew's, producing a quick sale at asking price. Any questions or needs I had Drew and his staff were quick to provide, giving me every confidence in the completion of my sale. As the saying goes, "I walked away a happy camper"!:

"I had lost my job as a teacher and was in default on my mortgage loan. Having known Drew for years, I spoke to him about my circumstances and my need to sell my property ASAP. I'm up in years and my health isn't the best, so I was not looking forward to all the showings, open houses, etc. entailed in listing my home, not to mention my fear of being unable to pay the commission. Drew came over early one afternoon in June to talk to me and take a look at the house. About an hour later, he called me and asked if he could show it that afternoon, which he did, and sold it on the spot to well-qualified buyers at the best price! From that time until closing in August, he took care of everything, relieving me of a totally stressful situation. To top it off, he loaded up his car and brought me more than enough boxes for my move. He's a good man and an awesome realtor.":

"Drew helped me purchase my home years ago, and when I wanted to sell it, I called Drew for his assistance and expertise. There are no words to describe his work ethic, professionalism, and knowledge. He takes care of the entire process with such ease. Drew knows the market and works with you. It is a pleasure to work with Drew. He is simply the BEST!:

"Drew and his team at EWM have done an outstanding job of listing and selling our home. Much of the process was online and very efficient. Drew is extremely knowledgeable about the real estate market conditions in Palmetto Bay which was a big plus in establishing a listing price and marketing to buyers that were particularly interested in Palmetto Bay. The listing process was easy and the professional photographers did a great job of showing our home online. Drew brought fully qualified buyers to a full price contract within a few days of the MLS listing. Inspections and appraisals were all facilitated by Drew and team and the closing was completed right on time with zero issues. Great job by a very professional team!"

Drew, thanks for getting our house sold at a good price and making it go as smoothly as possible. As you know from experience, downsizing is incredibly stressful and I wanted to let you know that we are appreciative. You sold our house in two-three weeks at 98% of asking. I don't need to say more about what a good job you did. Thanks.

It was a pleasure working with you and your team, very professional and obviously successful - going from "For Sale" to Closing in just over 3 months at basically the asking price, certainly a good achievement in the current sales environment.

Drew was incredibly patient with us as we selected the perfect new home for our family. He met us any time, any where to show us various houses. Once we selected the home we wanted, he walked us through the process and stayed on top of the sales process, making sure we did not drop the ball on anything. He was diligent and professional throughout the whole process...and made sure we got a great deal. He even followed up several times to make sure we were settled and happy with our new home. I would, and will, refer Drew to all my friends and associates...and I will use him the next time I purchase a home.