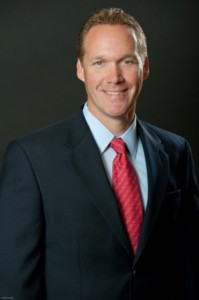 Over the last 15 years Drew Kern has developed a successful real estate business as a sales associate for Esslinger Wooten Maxwell, Inc., Realtors in their Coral Gables office. During that time he has been recognized as one of the top ten producers in Miami-Dade County for EWM, earning the Chairman's Club Diamond Level status.
He is considered an expert in his field and is known for exceptional service, extensive knowledge and his ability to negotiate the best possible deals for his clients. Year after year, the sales volume he generates lands him in the top 1/2 of 1 percent among realtors nationwide. He has attained this success with the utmost in professionalism and integrity and is well respected by his clients and peers.
Drew is very involved in the community through several different organizations. He is a Trustee Member of the Coral Gables Chamber of Commerce where he serves on the Board of Directors and is also a Chairman's Ambassador. He currently is an ex-aficio member on the Economic Development Board for the City of Coral Gables. Drew is also a founding member of the Coral Gables Chapter of Business Network International (BNI). In addition he sits on the Franchise Advisory Board where he helps oversee the region and improve the member benefits for over 1,000 BNI members locally. He truly exemplifies the BNI policy of "Giver's Gain" through his membership and leadership not only in his chapter but region-wide. Finally, Drew is a board member for Big City Mountaineers, a non-profit organization created to help at-risk youth.
After his youngest of two sons, Justin, was born with congenital heart defects, Drew became involved with Miami Children's Hospital. Drew is the Chairman of the Miami Children's Hospital Foundation President's Cabinet, and currently sits on the Bioethics Committee. In April 2007, Miami Agent Magazine recognized Drew as a real estate agent able to succeed while facing personal adversity.