"The City Beautiful"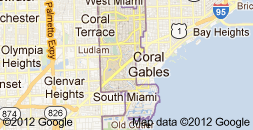 Located just southwest of downtown Miami, this historic city boasts the charm of Old World elegance blended with tropical South Florida style. It  has everything… amazing 5 star restaurants, high end boutiques and shops of Miracle Mile and the Village of Merrick Park and community events like Farmers Markets and holiday happenings. It's also a  family friendly suburb complete with intricate carved coral rock fountains and entryways, pathways and small parks dotting the community. Stunning architecture  is a theme throughout, with  well built Old Spanish homes originally constructed in the 1920s with details like arched doorways, elaborate fireplaces and accent work. It's called "The City Beautiful" for a reason…local authorities enforce rules among homeowners which keeps the community looking it's best. It's a very well known area of Miami, often the setting for television shows and movies. Coral Gables is a unique city that embodies the very idea of South Florida casual elegance.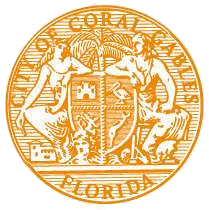 Education-Schools
Coral Gables Elementary-105 Minorca Ave/Coral Gables, FL 33134/Phone: (305)448-1731/Fax: (305)4422075
GW Carver Middle School– (Language Magnet) 4901 Lincoln Drive/Coral Gables, FL 33133/Phone: (305)444-7388/Fax: (305)529-5148
GW Carver Elementary School-238 Grand Avenue/Coral Gables, FL 33133/ Phone:(305)443-5286
Ponce de Leon Middle-5801 Augusto Street/Coral Gables, FL 33146/Phone: (305)661-1611/Fax: (305)661-0153
Coral Gables Senior High-450 Bird Road/Coral Gables, FL 33146/Phone: (305)443-4871

Sorry we are experiencing system issues. Please try again.

105 Minorca Ave., Coral Gables, FL 33134 Tel: (305)448-1731, Fax: (305)442-2075