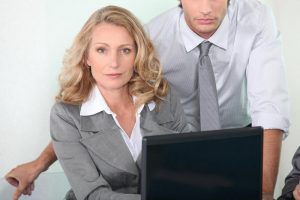 Homes hold lots of memories. They may be where you raised your children or the site of your family's annual Thanksgiving get-together.
The decision to sell your home is a big one, and it's important to choose a real estate agent that you trust when you list your home. The process of selling a home can be lengthy and emotional, so you need someone by your side who understands and can guide you through.
Get to Know Your Agent
When you meet a potential listing agent for the first time, treat it like an interview. Of course, you need to ask about the current housing market and how much the agent thinks your home might sell for, as well as about his or her fees and whether they are negotiable. But, it's important to delve a bit deeper.
It's vital that you feel comfortable with your listing agent and that he or she will work in your best interest. Find out about his or her strategies for working with sellers, experience, and level of knowledge about your local market.
Here are 10 essential questions to ask your agent before listing your home:
How many homes have you sold in my neighborhood in the past year?
How long have you been a real estate agent, and what is your education and licensing?
Will you provide references for previous sellers that you've worked with?
How many sellers are you working with right now?
What aspects of the sale will you handle personally and which will you delegate to others?
How will you advertise and market my home?
How will we communicate and how often?
Do you ever represent both the buyer and the seller in a single transaction?
What about my home will buyers object to?
What will I need to do to prepare my home for showings?
The agent-seller relationship should be a true partnership with open communication. Sellers should carefully evaluate potential agents and do their homework about the current real estate market to ensure the suggested sale price is in line with recent transactions.
We work to establish trusting and long-lasting relationships with all of our sellers. If you're interested in putting your home on the market, please give us a call today at 305-329-7744.