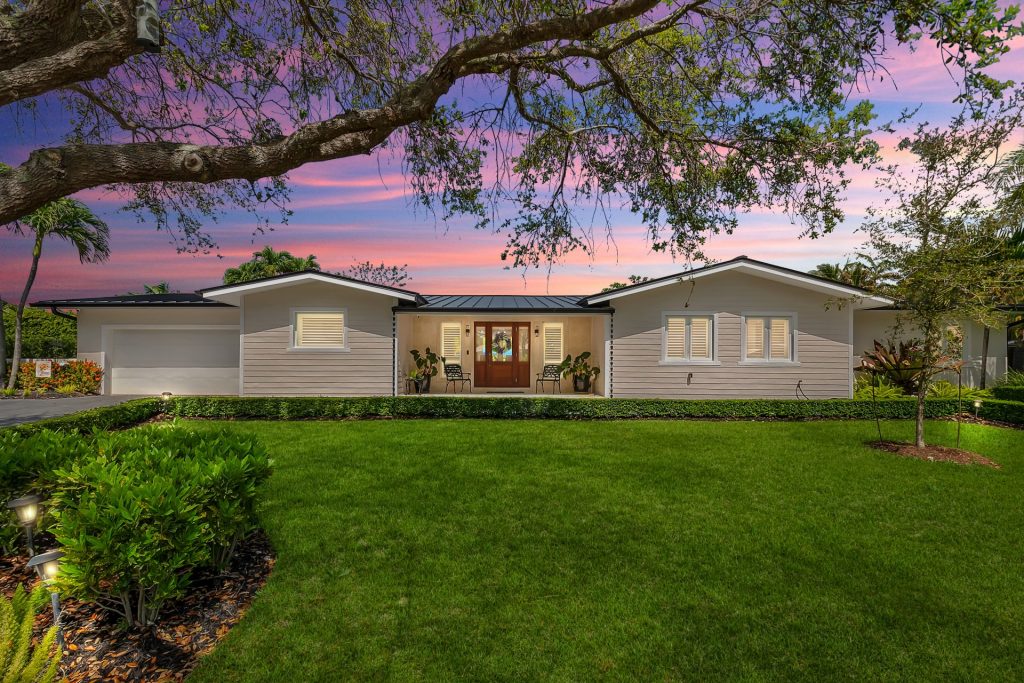 The exterior of your home is the first impression buyers will have of your property. You want it to be a good one! Get your home looking spick and span before putting it on the market, and watch the offers roll in. As a bonus, you may even cause a little neighborhood envy when you boost your curb appeal with these easy tips.
Increase Curb Appeal By Trimming trees & shrubs a month before listing your home
It might seem like this is a long way out, but trees and shrubs look their best when they have had some time to show regrowth after a good trimming. Trees will need all canopies raised high enough to not obstruct the view of the front of your home. They will also need to be pruned away from the roof, and any other structures such as fencing.
A good landscaping company will be able to handle trimming trees, but very large trees or any trees that show signs of disease may need to be evaluated by an arborist.
Shrubs should be lowered to be at or below the bottom of any windows they're in front of. An experienced landscaper will be able to offer more specific advice depending on the types of shrubs you have. All growth should be trimmed away from the house to give access to inspectors as well. The goal of landscape sprucing is to have healthy plants that add to the overall look of your home without hiding it.
Increase Curb Appeal by Replacing Light Fixtures
Outdoor light fixtures are easy to overlook, but the right ones can go a long way to improving your curb appeal with minimal work. They can also be relatively low budget.
You'll want to choose fixtures that compliment the style of your home while refreshing its look. Larger fixtures tend to give a more luxe impression. Another thing to keep in mind is that all the bulbs should match. If you have landscaping lights with a bright white cast, you don't want the bulbs in the porch lights to be warm white and vice versa. The best thing to do is buy all new matching bulbs within a week of your photography appointment.
Increase Curb Appeal by Power Washing Your Home and Driveway
One of the best ways to make a home look bright, shiny, and appealing to buyers is to give it a good bath! It doesn't take much time at all for dust to start accumulating, so you'll want to schedule power washing within a few days of your photography session if possible.
It is important to get all sides of the house cleaned including porches and overhangs. All concrete including sidewalks, pathways, and driveways need to be washed to the street to avoid any areas of discoloration. If you have any questions or need help with any aspect of selling your home, give us a call at 305-329-7744. At Drew Kern Real Estate, we are experts in Miami's real estate market.