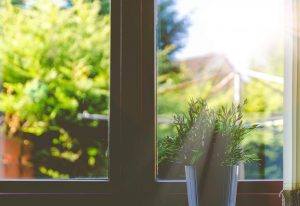 Whether it's your first time buying a home or you have multiple experiences with the process, there are always a few considerations you should think through before embarking on the journey. Most importantly is ensuring your financials are in order and that you have a thorough grasp on what you can afford, but just as important is making sure you are mentally and emotionally prepared to take the leap. If you're thinking about buying a home, ask yourself these three important questions first.
What's driving your motivations to buy?
Surely there are numerous advantages to renting or staying in your existing home, so spending some time understanding what's motivating you on your new path to purchase can be insightful into the kind of property you want to buy. Perhaps a condo is the right choice or maybe you're looking for a single-family home in a certain school district. Whatever the impetus, know it and own it so that you head into the home-buying process with your eyes wide open and have a clear goal ahead of you.
How much can you put down on the house?
First-time home buyers may qualify for special lending programs, which can reduce the percentage a buyer has to put down at the time of purchase. While helpful, it's important to understand that down payments less than 20 percent typically require you to pay mortgage insurance on top of your monthly loan payment. This added monthly expense should be factored into your total monthly budget for your home.
What will your new commute look like?
Location is one of the most important features of a home. Not only does it add to your daily enjoyment, it can be an important selling point when it comes time to putting your home back on the market. All that said, even the best location can be problematic if your commute stretches from 20 minutes to well over an hour each way. Narrowing down where you want to live involves a lot of factors, but taking a realistic look at your commute is also a worthy exercise.
If you have questions about buying a home, get in touch with us today at 305-329-7744. We're the experts in the South Florida market.