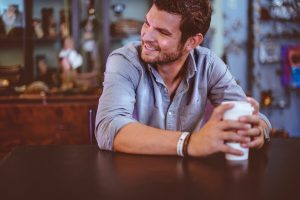 Buying a home is all about negotiation. Even though you most likely have a realtor to help you through the process (link to previous blog), you should learn some solid research skills to prepare yourself for the negotiation.
When you're buying a house, you want the best price. To get the best deal on the home you've always dreamed of, you need to know how to negotiate, when to stick to your guns, and when to wave your white flag and surrender.
Here are some tips to help you master your negotiation skills:
Familiarize yourself with the market 
The No. 1 rule when beginning the home-buying process is to know your market. You'll have a better chance at negotiating when there's more supply than demand. Trying to negotiate in a seller's market is usually a little more difficult, because the seller usually has plenty of buyers to choose from. Knowing the seller's point of view gives you some boundaries and starting points when it comes to your offer.
Check your finances
Get your finances in order before you start looking for a house. Most offers require a mortgage pre-approval. Without one, the seller likely won't give you the time of day.
This isn't a process you should rush; if it takes a few months, that's ok. When you find your dream home things will start to happen pretty quickly, and having your t's crossed and i's dotted will make a huge difference.
Research the seller, not just the house
Of course you need to research the property and the market, but finding out why the home is on the market can be critical. When companies move employees, they often have a proviso that they will buy their home for a certain amount to ensure that they aren't bankrupting their employees by moving them. By waiting until after the company takes over the sale process, you can potentially get a much better deal. Along the same vein, if a bank owns the property, they can either be willing to negotiate to get it off their books or unwilling to because the person that has that authority has a portfolio of 3,000 homes across the country they're trying to offload. This information is vital when negotiating.
Preparing for negotiations with the right research and information can make the process go more smoothly. This is where we come in. If you're looking for your dream home, let us help.
At Drew Kern Real Estate, we are experts in Miami's real estate market. Give us a call at 305-329-7744 and come meet us.