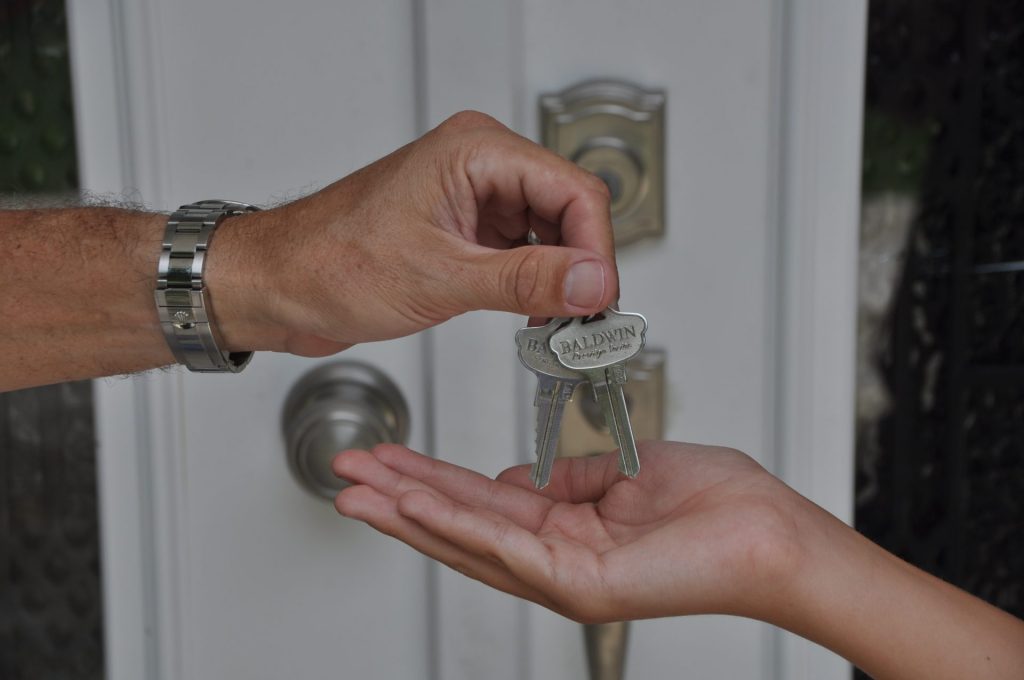 A Home's Location in Miami
You've heard it before – location, location, location! The question is which location factors are most important for you and your family? Let's go over a few.
School districts are likely at the top of your list if you have children, but even if you don't, it should still be a consideration. Desirable school districts drive prices into higher brackets which might be a deterrent on the buying end, but it will also give you an opportunity for higher resale value later.
Proximity to grocery stores, shopping centers, outdoor activities like biking trails or marinas, and other public use spaces is also good to keep in mind. A neighborhood close enough to access these amenities easily, but with enough of a buffer zone to be able to avoid the worst of the traffic, is ideal for most buyers.
Layout and Square Footage
It is easy to be wowed by a lot of space, but it's important to look at usable space rather than just size. A 1500 square foot house with a great floor plan could work better for you than a 2000 square foot house with wasted space.
As you evaluate layout and size, think about where you spend the most time. Does your family tend to congregate in one area or do you like to spread out? For some people a formal dining area is a must, while others prefer a larger kitchen with a dine-in space. Additionally, large bedrooms are great if you tend to spend more time in your own spaces. If your bedrooms are mostly sleeping spaces, a layout with larger common areas is probably a better fit for you even if it means the bedrooms are smaller. Really evaluate how you use your space so that you can give your agent the best idea of which homes to show you.
Bedrooms, Bathrooms, and Closets
While related to the overall size of a home, the number (and size) of bedrooms and bathrooms and the number of closets and storage spaces is definitely a big consideration for buyers.
Think about what you need today but also look ahead. Where do you see yourself in five years? You need a house your family can grow into no matter what that means for you. A dedicated guest bedroom is a necessity for some, but ends up being wasted space for others. If you haven't had overnight guests in the past year, you might prefer a room that can double as a guest room but be used regularly as an office or game room.
Good storage both inside and out shouldn't be overlooked either. The details are very specific to you, your hobbies and activities. For example, a kayak takes up more space than a couple sets of golf clubs. These are important considerations to think about when looking for a space that works for you.
Curb Appeal and Condition
While a less practical consideration, curb appeal still matters. We want every turn into your new driveway to put a smile on your face. In some ways this is the easiest element on our list to make changes to, but there are some things that are written in stone… or brick.
Take time to look at the styles you find most appealing. If you're drawn to modern, two-story houses, we probably want to rule out traditional, one-story ranch styles. Changing paint colors is simple enough, but doors cost more to replace than most people realize.
Speaking of replacements, don't forget to consider what – if anything – you're willing to change, update, or redo. An outdated kitchen could be a dealbreaker – or it could be an opportunity for you to create the kitchen of your dreams.
Whatever your preferences, the important part is knowing what you want and discussing the details with your agent. At Drew Kern Real Estate, we are experts in Miami's real estate market, and we are here to help. Give us a call at 305-329-7744 if you have any questions.