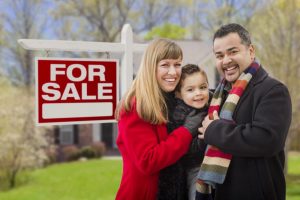 The holidays are a crazy time for many, so putting your home on the market probably seems like one more thing to worry about. And, many people believe spring is the best time to sell a home.
However, winter offers many advantages for sellers. Here are five reasons to put your home on the market now, and not wait until spring:
There's Less Competition
There is limited competition in the market between Thanksgiving and January because many believe this is a slow time for the real estate industry. But, this is a big plus for sellers. There may be fewer homes on the market, so yours will get the full attention of everyone looking to buy.
Agents Usually Aren't As Busy
Because so many people wait to list their homes in the spring, the winter can be a slower time for real estate agents. This means, you'll be able to find a top agent, who can devote a great deal of time and energy to selling your home. Plus, if they have fewer clients, there may be bigger motivations to try to get a good price for your home.
There's a Unique Group of Buyers
Though it depends on the market, there are sometimes a unique group of buyers looking for a home quickly during the winter. For example, many companies relocate workers during the first quarter of the year. In these cases, people are looking to buy with a short turnaround — often, so they can get settled before school starts back up. Be sure to ask your agent about how to target these individuals.
Homes Sell Faster and for a Higher Price
Data show that because there's less competition during the winter, homes are usually easier to sell. They also sell faster and at higher prices.
According to a Redfin study, winter listings are 9% more likely to sell. They also sell one week faster and sell for 1.2% more than at other times of the year.
No one is exactly sure why this is true. It may be a concern that mortgage rates often increase in the spring. Or, it could be the desire to just get through the home-buying process with other holiday pressures looming.
It's Less Work for Sellers
Because buyers tend to make offers more quickly in the winter, it often means fewer showings or open houses for sellers. This is great news for anyone listing a home during the busy holiday season.
There's so much going on during the holidays and putting your home on the market may seem like the last thing you want to do. However, it's one of the best times to sell.
If you're thinking of listing your home this winter, give us a call at 305-329-7744. We'd love to guide you through the process.