The summer is heating up, and the days are long and sticky. What can you do to escape the high temps and have some fun? Luckily, there are lots of great options in our area for July once the fireworks are gone.
Coral Gables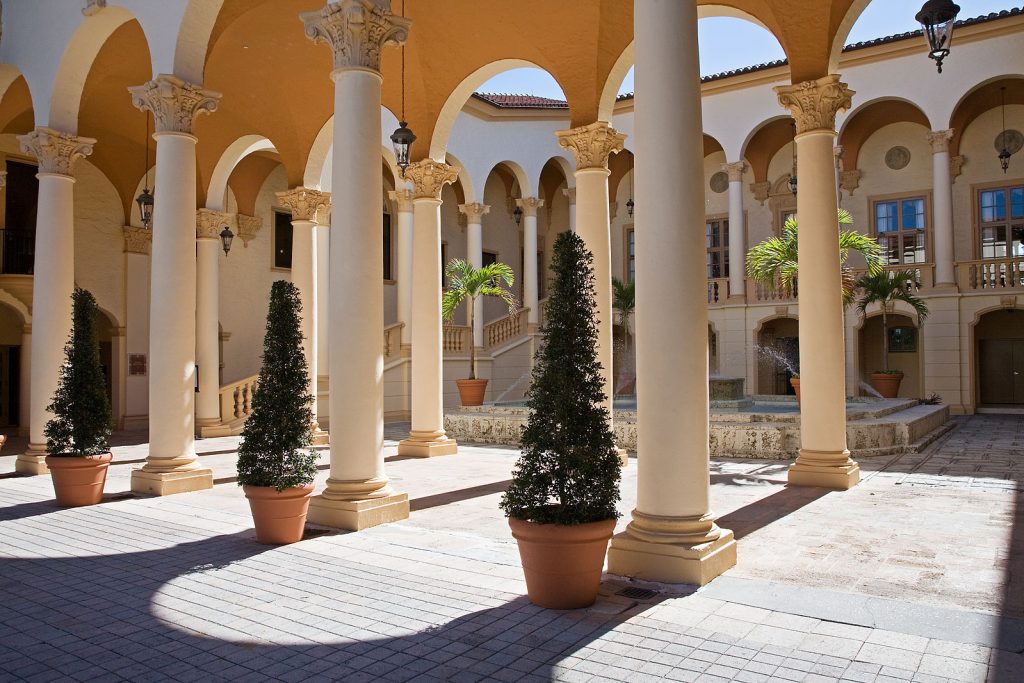 Miami Spa Month is actually two full months of self-love, starting July 1 and continuing through August 31. Treat yourself or a loved one to some deluxe downtime with signature spa services. Take advantage of special rates at luxurious Coral Gables spas and let your wallet benefit from some pampering, too. Two spas in Coral Gables are participating, The Biltmore Spa and Elemis Spa at Merrick Park.
On July 22, experience Food Truck Invasion on Fourth Friday at Tropical Park (I know, this isn't in Coral Gables, but it's still worth the trip). Cool off with handcrafted gelato bars or ice-cream sundaes or spice things up with tacos and nachos. With lots of other options, such as ribs, burgers, and Greek food, all your cravings are sure to be satisfied. Trucks are open for business from 5:30 to 10:30 p.m.
Palmetto Bay
On Saturday, July 30, get in a workout before the day heats up with a Surf & Turf Zumba-Kayak workout at Coral Reef Park. Latin-influenced music complements a one-hour Zumba class (turf), in which you'll dance and shimmy your way to fitness. The second hour is a unique movement experience on the water. Perform exercises aboard a kayak (surf) to test your skills and ensure you keep cool. For more information, visit https://www.123contactform.com/form-1993988/.
The Children's Museum of Miami has a new exhibit: "Summer Games 2016." Explore the ins and outs of what makes an Olympic athlete through an exciting journey involving both teamwork and fitness. This exhibit invites children to experience and try their skill at various Olympic sports that will take place at this summer's games in Rio de Janeiro, Brazil, including the high jump, swimming, cycling, running, badminton, golf, table tennis and more.
Have fun for a good cause! Join Zoo Miami and the American Association of Zookeepers for a special bowling fund-raiser, Bowling for Rhinos, on Friday, July 15, at Bird Bowl Bowling Center. Each year, the AAZK runs a bowl-a-thon to support rhinoceros sanctuaries and save the rhinos, and this year's event promises to be a blast. Registration includes shoe rental, soda, pizza, and a raffle ticket, with 100 percent of all funds going directly toward rhino conservation in Asia and Africa. Rhino sanctuaries not only save rhinos (and cheetahs) but also entire ecosystems—orchids to elephants! The event runs from 6:30 to 10:00 p.m. For more information, visit http://www.sfaazk.org/.
Pinecrest

The Pinecrest Greenmarket Co-op, otherwise known as the best farmers' market in Miami by the Miami New Times, offers new picks for July. Seasonal produce that will become available this month includes: avocados, carambola, guava, lychee, mango, mushroom, passion fruit, and watermelon. Every Sunday, escape to the shade and embrace the olfactory delights of fresh produce and flowers as you sample artisanal baked goods, local honey, coffee, smoothies, fresh juices, prepared foods, and more. The market is located at 11000 Red Road, Pinecrest, and is open from 9 a.m. to 2 p.m.
Send the kids to camp! The Village of Pinecrest offers a variety of full- and half-day weeklong summer camps to keep your kids active, engaged, and entertained. Programs include Black Panther Karate Camp; Pure Dance Camp; David Ensignia Tennis Camp; Fun Camp focusing on magic, fossils and dinosaurs, or science; soccer and general recreational sports. Your kids can have a blast this summer without leaving town.
The bustling communities of Coral Gables, Palmetto Bay, and Pinecrest offer something for everyone, no matter the season. Get in touch to hear more about the many features that make these three towns wonderful places to call home.