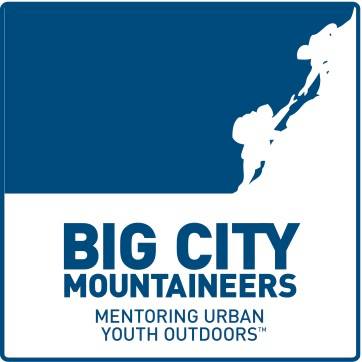 I can't speak for you, but this summer has felt like a scorcher to me. It just begs for an excuse to get out of the city, escape the heat, and head into the mountains.
At the same time, I realize that doing so is a luxury that many never have the opportunity to do. This is exactly why I'm so proud to be so deeply invested (along with my family) in Big City Mountaineers.
For more than 25 years, we have been involved with BCM, helping kids that have never had a chance to spend time in the wilderness, often that have never left the city where they were born, learn some important life skills and experience life outside of the city.
Volunteer mentors dedicate a week of their lives to BCM's young people, providing a supportive environment that allows them to gain new perspectives, build relationships and practice effective communication while they also learn about themselves and develop their strengths in a whole new way.
During weeklong excursions in our national parks, kids participate in life-transforming adventures in nature. They have the opportunity to bond with caring adult volunteers who help them gain critical life skills. And they also form new friendships with other BCM participants as they learn how to navigate group dynamics, make decisions as a team, and build their self-confidence.
Kids ages 13 to 18 are presented with challenges and obstacles that they would not necessarily face in the city. Even more, they get to see a completely different world. One where crickets are the noisiest neighbor and stars replace streetlights. The lessons they learn about overcoming these hurdles, and seeing that the world is bigger than one city, will help them achieve more and make better decisions when they return home.
One of the reasons the BCM experience is so important and impactful is that kids are taken through a thoughtfully designed series of activities and then offered opportunities for reflection and learning. Using this methodology, we have seen incredible changes in our kids' attitudes and priorities. BCM has shown time and again that our program supports an increased likeliness for kids to stay in school and avoid violence and drugs.
Alumnus of the BCM experience credit their week in the wilderness with many benefits: building relationships, spending time with adults they can trust, and enjoying a safe space to express themselves. What they learn—that giving up is not an option, that pushing their limits in the presence of caring adults can help them grow stronger—will guide them throughout their young lives.
My family and I are proud that we have contributed to the community and make a positive impact on under-resourced and at-risk youth, and are looking forward to continue supporting the next generation of Big City Mountaineers. If you would like to get involved you can learn more at http://www.bigcitymountaineers.org/.