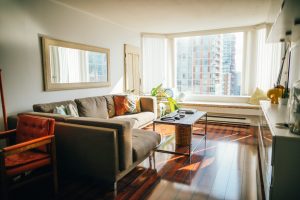 If you're in the market for a new property, it can be easy to feel overwhelmed by all your options. From location to size, amenities, and more, there are numerous factors to weigh as you embark on your house-hunting journey. A big one many buyers have to consider early in their hunt is if a house or a condo may be the better fit for them.
In Florida, we're lucky to have just about any kind of property a buyer is looking for, but knowing exactly just what that property may be can pose a real challenge. Below are a few important things to consider as you weigh the pros and cons of purchasing a single-family home or a condo:
Location – You can find excellent condominium units in every community in South Florida, but the appeal of condo living is strongest if you want to be closest to the action, be that downtown, nearest to the water, or any other key point of interest. Why? Condo units allow for denser living and because of that, they can be located more closely to popular amenities. Conversely, if you prefer to have your own space, single-family homes offer a yard and privacy in a way condos do not.
Comfort-level with maintenance projects – Reduced responsibility for property maintenance is a key motivator of those looking to buy a condo. Because those projects fall into the hands of the condo association, an owner's personal responsibility for moving the lawn and trimming the trees is reduced to simply paying their association fees.
Amenities – From swimming pools and fitness centers, to shared community rooms, onsite security, and more, the amenities list for condominiums can be a real draw for prospective buyers.
Budget – Both a single-family home and a condo could end up impacting your budget similarly, depending on the size and location of your property; however, it's critical to consider additional fees and expenses that are not included in your monthly mortgage payment. For condo owners, association fees and special assessments can make a noticeable dent in your budget.
When thinking through financials, it's also important to consider the potential resale opportunities for your property. Talk with your local real estate agent to best understand the current market for the types of properties you're considering.
Space/room to grow – If you want more freedom and flexibility to make updates to your property as you see fit, a house offers much more room to grow. Even if your community architectural or design restrictions in place, you still maintain more control over any changes you'd like to make to your property.
As you consider the type of property that might be the best fit for you, don't hesitate to give us a call at Drew Kern Real Estate. We have the experience and know-how to guide you through your options and help you find the home of your dreams – be that a condo or a single-family home.