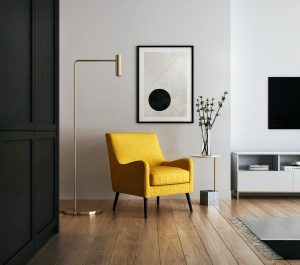 Owning a home is a major responsibility, and the bigger the home, the more work there is to do. If you've decided the time has come in your life to downsize properties, the list of decisions to make may feel just as big, but let's break it down into some manageable areas to consider.
Location – With the COVID-19 pandemic, our lives have all been brought home. And when we haven't been staying within the walls of our homes, the areas we are exploring are those closest to home. We've come to value even more those amenities that are close, walkable, and make our communities feel the way they do.
Likewise, when considering options for downsizing, location should remain a priority. With less physical property in a home, you'll want to be central and have easy access to other important community amenities that are important to you.
Evaluate the condo or homeowner's association and fees – Downsizing frequently includes moving to a condo. If you choose to do so, be sure to understand how it is run and what your associated costs will be. Take a hard look at each association's budget to determine what kind of contract you will be entering into. If any red flags pop up in your mind, don't be afraid to move on with your search.
Is storage space available? – Likewise, understand your storage options and availability when downsizing spaces. Some condos may or may not offer additional storage, and depending on your lifestyle, this could be a hindrance.
Understand the association's insurance policy – Insurance can be tricky with HOAs, so it's important to also look at the association's insurance policy to understand what is covered and how that compares to an individual policy you would purchase.
Downsizing can be a big step, but we are ready to help. Give us a call at 305-329-7744.