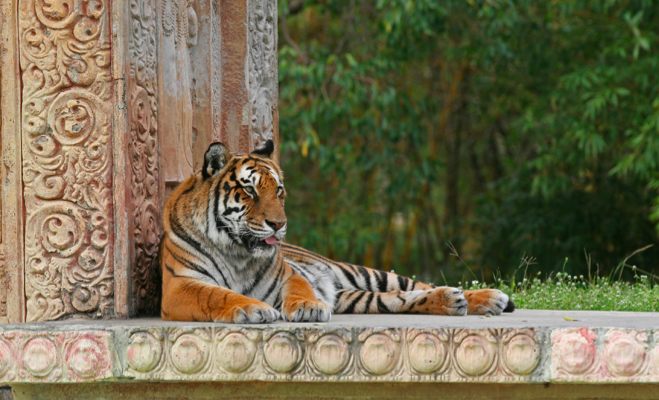 If you haven't been to the zoo in a while, you're missing out (if you don't have an excuse such as having kids, feel free to borrow a friend's for the afternoon. They'll thank you and you'll get a trip to the zoo).  Zoo Miami is an outstanding community resource, and for family-focused neighborhoods like Palmetto Bay and Pinecrest, the zoo is full of opportunities for kids to play, explore, and learn in a safe, educational outdoor setting—all just a short drive away.
Zoo Miami is home to big mammals like lions, tigers, cheetahs, jaguars, gorillas, chimpanzees, African and Asian elephants, zebras, giraffe, hippos, Malayan sun bears, and camels, and smaller, colorful exotic reptiles, amphibians, birds, and mammals, like meerkats, anteaters, and koalas. Plus, if you haven't been since just after Hurricane Andrew, you'll be glad to know that you'll be surrounded by the beautiful trees, flowers, and other plants that make up their habitats, like soaring eucalyptus trees, vibrant orchids, and graceful bamboo stalks.
The Children's Zoo, a separate area within the larger zoo property, is an interactive heaven for tiny animal lovers. Kids can feed farm animals at the Wacky Barn, or ride camels at Humpy's Camel Rides, or watch the meerkats play during their daily feeding. Other special attractions include the Wings of Asia, with more than 300 rare and endangered Asian birds; the Amazon & Beyond exhibit, 27 acres full of fascinating creatures and mystical eco-regions; and the splashing paradise of Playworld Playground.