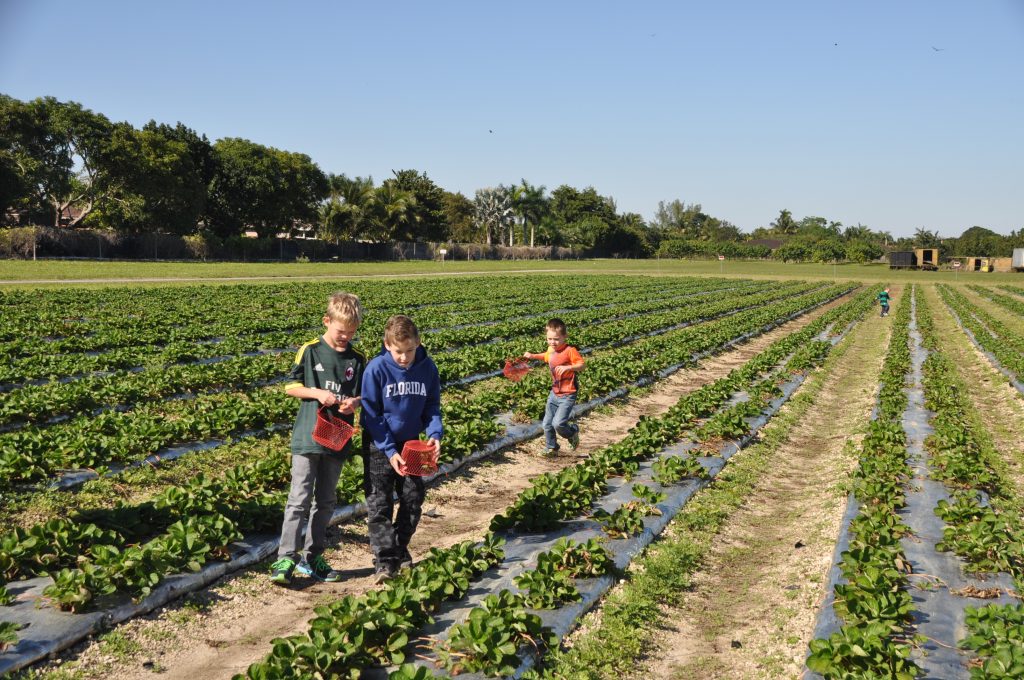 Valentine's Day is around the corner so for the romantics out there, now's the time to begin planning a special Valentine's Day dinner with your loved ones. My wife and I stopped going out for Valentine's Day dinner a long time ago. We came to realize that a quiet dinner at home is a wonderful way to spend the evening and now we enjoy preparing a fun family dinner with our two boys. In particular, what we have really enjoyed doing is planning a family meal that focuses on fresh ingredients that are readily available locally. Here are a few of our go-to places to find delicious ingredients for an out-of-this-world meal, for Valentine's Day or any other occasion.
For organic produce and freshly baked breads and desserts, we love stopping by Pinecrest Gardens Farmers Market. It's open Sundays year-round from 9am to 2pm. You can even get some fresh flowers and soy candles, too.
My wife and I love stone crab so centering our Valentine's Day meal around some crab claws is a no-brainer for us. For all types of amazing seafood, we really enjoy Golden Rule Seafood. They have everything from fresh fish, oysters and scallops, to shrimp, lobster and squid (and frog legs!). Even if you don't live in the Palmetto Bay area, Golden Rule Seafood really is worth the trip.
Whether or not you're big on desserts, fresh fruits are a wonderful addition to any meal. They can be added to salads for some sweetness or made into a simple, yet elegant, dessert. There are lots of places where you can buy fruit, but what my family and I love doing is taking a road trip down south to visit Knaus Berry Farm, Robert Is Here and Burr's Berry Farm. Knaus Berry Farm is mostly known for two things: its mouthwatering cinnamon rolls and its rich, creamy shakes. But, it's also a great place to pick fresh strawberries and tomatoes when in season. Robert Is Here is a Homestead landmark. Pick up some fresh tropical fruit and maybe have a shake while you're there, too. You won't be disappointed. Last but not least, Burr's Berry Farm is another family favorite for strawberries, shakes and other sweet treats.