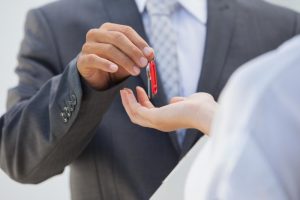 Buying a home for the first time can seem incredibly intimidating. It is not a process that should be taken lightly or without the guidance of a professional. Selecting a realtor is an essential part of the home-buying experience, but this is also an important decision in itself.
Real estate agents take a lot of work off of you and can help you get a better deal on your home. A good place to start is asking family and friends for referrals for the agents they used when they purchased their home.
Searching for a realtor is really no different from choosing a doctor or accountant. You should identify two or three agents to interview and evaluate their qualifications, professional affiliations, experience, knowledge of the market, and reputation.
Communication is an essential component of the buyer-agent relationship, because it helps balance expectations and reality. Buyers should clearly communicate their goals, needs, and wants. Agents will help first-time homebuyers understand the reality of what their money can buy.
Straightforwardness and knowledge are some good qualities to look for in realtors. As with any vetting process, when interviewing prospective real estate agents, ask a lot of questions to gain insight into the agent's capabilities and personality. Also, ask questions about the local market and expect on-the-spot, informed answers.
You want to find a realtor whose philosophy and methods align with your preferences. Here are 10 good questions that first-time homebuyers should ask prospective realtors:
Can you provide references?
Have you ever had a complaint filed against you?
What markets do you focus on?
Can you provide a competitive market analysis for the area I'm interested in?
Is the area where I'm looking to buy a home in a growth stage or in decline?
What is the median price for homes in the area?
Do you specialize in working with buyers?
How many clients are you currently working with?
How many transactions do you average per year?
How will we communicate during the process of searching for a home?
As a first-time homebuyer, the most important thing you can do is to be cooperative and assist the realtor as much as possible. This will ensure a smooth process and that you end up in your dream home.
If you're looking to buy your first home, let us help. We are experts in South Florida real estate and can help you find the home of your dreams. Give us a call at 305-329-7744. We'd love to share our local expertise.