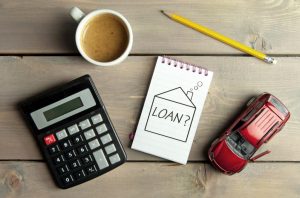 For first-time homebuyers, buying a home may seem like a never-ending to-do list. From selecting neighborhoods, calculating drive times to schools, work places, and even restaurants – it seems that the fun idea of finding your first house is looking less like fun and more like hard work.
That's where we come in. My team and I are here to not only help you find the perfect home, but also to get you across the finish line and into your new home.
For us, helping you get your first set of keys is more than showing you houses. It's guiding you through the entire process and serving as your go-to whenever you have questions or hit a roadblock in your process.
But let's say you've found your home. You submit and offer and your offer gets accepted. Now what? There's still a few more key things that need to happen before you can snap that selfie in front of your new home – keys in hand.
Finalize your loan application
Even if you've been pre-approved, you'll need to complete and finalize the loan application. Mortgage brokers are well-versed in what they need from you in order to complete the transaction. Be sure you keep an open-line of communication and gather all the necessary material –  including your credit history, income, and even debts –  for them in a timely manner.
And if you need help finding the right mortgage lender for you, I'm happy to make a few introductions to the lenders I work with regularly.
Schedule a Home Inspection
 As the buyer, you'll need to hire a home inspector that you trust to inspect the house. This will give you an accurate picture of the state of your new home, from an objective party, highlighting any issues. After we review the inspection report together, we'll have the right to ask the sellers to address any concerns you may have about the property. In some case you may request repairs, a credit at closing, or reduce the sale price.
Again, happy to bring in the best Home Inspectors in the business to make sure no detail is overlooked.
Appraisal
As part of the loan approval process, your lender will require that the property be appraised to ensure the value of the property justifies the loan. The appraisal's evaluation must support the price that you and the seller have agreed on. The lender will loan you a percentage of appraised price, not contract price.
If you're concerned about a mismatch on the price to the loan amount – don't be. We've been through this process before and we're here to help get you the home you want.
Homeowners insurance
Once your loan is approved, and prior to closing, buyers must arrange to get a proper homeowner's insurance policy that satisfies the requirements of the lender. If you're not sure who you should be speaking to, always happy to recommend some independent insurance agents that will get you the best options to choose from – and walk you through them.
Re-inspection of any necessary repairs 
If there were any repairs that the seller had to make, it's a good idea to have the property re-inspected to ensure that the repairs are satisfactory.
Utility transfer
Before the closing is complete, the utilities must be transferred from the seller to you. The sellers will let the utility companies know to cancel their services the day of closing. But don't forget to call the utility companies yourself and have them placed in your name. You don't want to show up and not have any water or lights!
Contact a Title Agency
Lastly, no sale of a home is complete without the closing. In order to properly close on your new house, you'll need a title agency to do so. A title agency helps transfer the title of the home from the seller's name to yours. They also aid with transferring the payments from the lender and any down payment you may have issued. Once the closing is complete – the keys are yours!
If you're ready to purchase your first home – or your second, third, or even your twentieth – we're ready to help you throughout the entire process. Give us a call today.