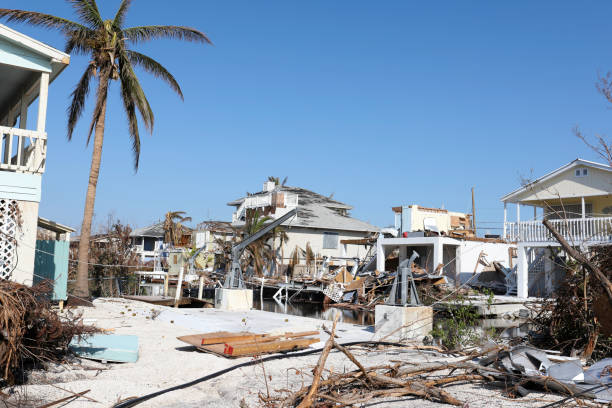 It's that time again…
June to November in Florida is time to pack your beach bag, make a friend with a boat, and… get prepared for hurricane season.
Is your home hurricane ready? We're going to give you a breakdown of the most crucial preparations you can make. But did you know that there's more at stake than just your safety?
Having a hurricane-resistant home is not only going to protect your loved ones and your home, but it could also add value to your home. According to a University of Alabama study, homes that are fortified to the highest level of standards sell for 7% more on average.
Stay safe and boost your homes resale value? Win, win.
Now, let's talk about what that level of protection looks like. After Hurricane Andrew in 1992, The Florida Building Code was instated. This provided a strict level of building codes that all houses in hurricane zones must stick to.
There is an even higher level of safety created by the Insurance Institute for Business and Home Safety (IBHS). This "fortified home" standard goes above and beyond even the Florida Building Code, which is one of the strictest in the country. The fortified home standards are voluntary guidelines, ranging from bronze, silver and gold. But it's these homes that sell for that 7% higher average.
With Miami-Dade in the high-velocity hurricane zone, local code dictates that windows, doors, rooves and eaves must be able to withstand winds up to 175 miles per hour, by using lab-tested, wind-resistant design.
Here are the main areas of your home to focus on for hurricane preparations.
Impact windows
Panels and shutters
Reinforced walls
Doors that swing out
Fitting roof straps
And if you are looking for the IBHS level of fortification, you could be focusing on retrofits that might include:
Strengthen the anchorage of the gable end walls
Secure soffits and protect the roof vents
Secure the roof sheathing
Install a secondary underlayment to the roof
Install a new roof covering
Protect the building openings (windows, entry doors, and garage doors) from wind launched debris also known as windborne debris.
Reinforce the anchorage of the attached structures such as porches and carports
Developing a continuous load path
If you're not sure where your home stands according to these standards, give us a call today. We can investigate your home and help you create a plan that ensures your safety and your investment on your home.