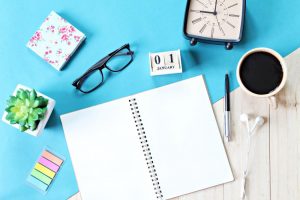 It's such a blissful feeling to step into your brand-new home for the first time. In that moment, we forget about all the upkeep and maintenance that comes with homeownership. That realization will come later.
Home maintenance can feel overwhelming chore but it doesn't have to be. Following a regular schedule of preventative home maintenance is a simple and easy way to keep your house in tip-top shape. Just like regular oil changes for your car keep your engine running smoothly, regular maintenance around your house can prevent future disasters.
So, what's the best home maintenance plan? They don't call it Spring cleaning without reason. Here's a home maintenance checklist to make sure your home is ready when the high temps that will come this summer:
Exterior of your home
During the Spring, it's a good time to focus on the exterior of your home. Make sure the exterior drainage is good and that water flows away from the house. You shouldn't have standing water around your home for more than 24 hours. If you have gutters, Spring is a good time to clean them out. Make sure you check the roof, siding, and foundation for any cracks This is especially important this year with the amount of debris flying around during Hurricane Irma last September.
Have your air conditioning system serviced
Some say summers in Miami are blissful. Others say they're  hot and humid. Regardless, you definitely want to make sure your air conditioner will be working. Call a professional to clean it so that it's ready for the warm weather. Getting it serviced by a professional now will save you from suffering in the sweltering heat later on down the road when everyone is calling the A/C guy.
Insect Control
Spring and Summer is when the bugs get more active. To make sure they don't get in your home, make sure to trim back trees and shrubs so that they don't touch your house or roof.
Give your house a bath
Spring is a good time to give your home a good scrub. The exterior of your house can get grimy, and grit can damage the paint. While you're washing the exterior of your home, be sure to check the paint to see if you need to apply a fresh coat. Wash all of the windows, inside and out, as well. And, if you have a wood deck, it's also a good idea to inspect and clean it thoroughly.
Although it might seem extensive, Spring cleaning and keeping up with home maintenance is the best way to make sure your home remains in great shape (especially if you're thinking of putting it on the market soon).