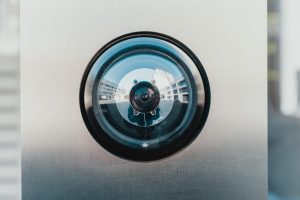 Owning a home comes with a laundry list of responsibilities. From keeping up with ongoing maintenance and repairs to adding your own personal touches and decorating style throughout the property, you'll stay more than busy enjoying your new home. But as a new homeowner, you're also responsible for ensuring that your home is safe and protected, which may mean taking extra security precautions to keep unwanted security risks at bay. Here are some useful tips and technology to safeguard you and your property.
Before you buy, do your homework
An important step in the home-buying process is to evaluate the neighborhood both by personally visiting and observing the area at different times of the day as well as researching crime statistics and other useful neighborhood data. Talk to the people who live there as well and see what they have to say about the area.
Get to know your neighbors
As just mentioned, getting to know the people around you does more than just broaden your social network. Meeting your neighbors is important for ensuring that an extra set of eyes is on-call when you need them (or they need you). For example, it's nice to have someone if you happen to leave your garage door open…again.
Know your weaknesses
Do you have faulty window locks or an easy-to-crack garage code? Take a thorough look at all of your home's entry points and update or reinforce as needed. It may also be a good idea to put new locks on the doors or upgrade to electronic door locks after closing on the sale.
Consider a home security system
The options for home security systems are nearly endless with basic DIY systems to robust technology that can practically do the dishes for you. Well, maybe they can't do that yet, but smart security systems do allow you to monitor your home from anywhere in the world, and many do a whole lot more (for a round-up of some of the best smart security systems, check out this review by PCMag).
As a first time homeowner, it can feel a little overwhelming to navigate the newness of it all, but learning the best ways to protect your home is an important priority for your safety, your belongings, and your neighborhood.