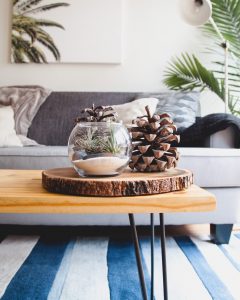 In part 1 of this blog series, we discussed some useful tips for first-timers to home buying. When you're selling your home, similar advice comes into play, but there are also specific things sellers need to consider when putting their home on the market.
Consider the "When"
While there are certain occasions like a job relocation when owners may be forced to speed up the sale of their home. There are other instances when sellers are afforded the luxury of slowing down and determining the when. While numerous factors will go into this decision, the right time is ultimately a matter of when it's right for you and your family.
Get in touch with your realtor
Once you've narrowed down your ideal timeline for selling your home, it's a good idea to get in touch with your realtor early (aim for six to eight months in advance) to begin discussing any goals you have for your sale and to learn more from him or her about the current market conditions. Your realtor can educate you on comparable home sales in your area as well as offer advice on the best ways to maximize your return on investment such as if you really need to paint your home or if you should just focus on cleaning up the landscaping.
Put yourself in the buyers' shoes
Sellers who have lived in their homes for a long time are often surprised by the amount of general wear and tear they simply may not notice because they've aged with the house and grown accustomed to its quirks. Walk through your house with your realtor, who can lend a critical eye and make a plan to finally fix what you may been putting off for years. Decluttering, modernizing and staging the home for sale are relatively simple ways to get your home ready for the market.
While there is much more to selling a home, thinking through these three steps will get you ready to start the process. Your realtor will be able to offer you the best advice for navigating a home sale based on your property and current market conditions. If you're shopping around looking for a realtor, give me a call today at 305-329-7744. I'm more than happy to give you an assessment on your home.