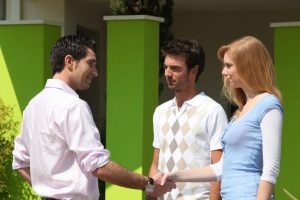 An experienced realtor can save you time and money, whether you're buying or selling. They need to be neighborhood experts and understand the current real estate market and how it affects both buyers and sellers.
To make sure your realtor knows their stuff, be sure to vet them before selecting one. Ask about their experience, past sales, and contact references. Here are some signs that your realtor truly knows what they're talking about.
They Always Communicate
The best agents respond to your calls, texts, or emails in a timely manner. They answer all of your questions and listen to your wants and needs. They understand your budget and timeline. They offer realistic guidance and keep you informed about the market.
They Are Experienced
You want a realtor who is educated and up-to-date on market trends. Ask about their licensure and experience working in the area where you're buying or selling. Contact a few past buyers or sellers to learn more about what it's like to work with them.
They Are Professional
Realtors should exhibit professional behavior at all times. They should keep appointments, arrive on time, stay organized, and have good social skills. Your agent should make you feel comfortable and explain the buying or selling process—and guide you through every step.
They also should be available. If you're selling with them, they should be able to ensure that they can show your home when the potential buyer comes calling. If they're part time realtors and can't make it, then you just missed a potential sale.
They Do Their Homework
The best agents are educated about the housing market and work for you, whether you're buying or selling. For buyers, they take into account your budgets and needs when helping you find your dream home. For sellers, they work to get the best price possible for your home.
The relationship you have with your realtor is an important one. Buying or selling a home is a major life decision and you only want to embark on it with someone who knows their stuff. Whether you're thinking about buying or selling, give us a call. At Drew Kern Real Estate, we want to build a relationship with you. Get in touch today at 305-329-7744.