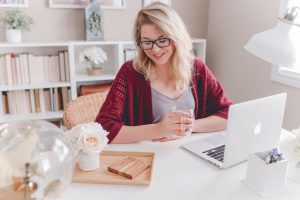 Shopping for a house when you live the same area is tough enough, so if you find yourself in the position of having to shop for a home hundreds or thousands miles away, the challenges can feel almost insurmountable. But fear not. Navigating a long-distance house hunt doesn't have to feel impossible. In fact, it can be quite achievable if you commit to some good planning and the outset and get paired up with a local realtor who knows the area inside and out. It's also helpful to keep these considerations in mind.
Define Your Wishlist
While it can be difficult to have everything on your wishlist, one of the best places to start any house hunt is by defining your goals. What are your priorities for your home, your neighborhood, your commute? What things are you willing to flex on, and where are you drawing hard lines? If you have a vision of what you want your new home to be like and, more broadly, how you want your life in that community to feel, it will be a lot easier to start your search and communicate your wishes to your realtor.
Hire a Local Real Estate Agent
One of the biggest favors you can do for yourself when navigating a long-distance house hunt is to find a trusted local realtor who knows the communities, schools, market values, and everything in between like the back of their hand. Your agent will be your best on-the-ground resource for narrowing down your search (and helping you close the deal), so it's important that you find someone who you trust, is experienced with the local market, and with whom you have good rapport.
Set Aside a Travel Budget
Depending on your comfort level in purchasing a home long-distance, chances are good you're going to want to tour properties in person at least once, twice, or maybe more times. Give yourself the latitude to do this by setting aside a separate budget just for travel expenses.
Conducting a long-distance home search adds complexity to the house-hunting process, but it doesn't have to feel overwhelming if you partner up with a local agent and commit to your goals for your new home.
At Drew Kern Real Estate, we've been serving the South Florida market for more than 20 years. Call us today at 305-329-7744 to learn more about how we can help you with your search.