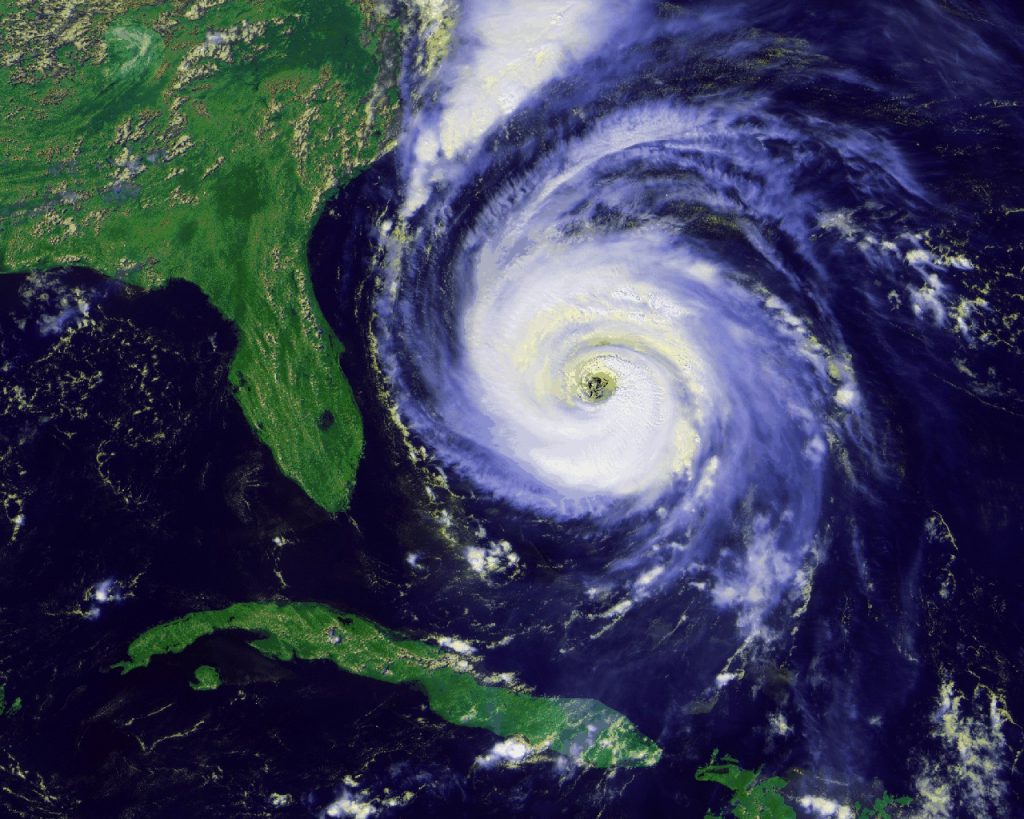 June 1st marked the official start to Hurricane season. And, as we haven't had a storm make landfall in Miami since 2005, I thought it was a good idea to give you a friendly reminder on how to prepare just in case 2016 is the year.
Hurricane Preparedness Checklist:
Before the Storm:
There are two ways your home can get damaged when a storm hits: wind and water. Set a meeting with your insurance agent to go over the details of your policy. It's a good idea to meet them as soon as possible: Flood Insurance policies normally have a 30-day waiting period to go into effect, so if you want to secure coverage for July, you would need to act today. It's also a good idea to catalog everything in your home; take multiple photos of each room and store them online (not just on your phone) in the case that you need to file a claim. Looking for a new insurance agent? I'd be happy to make a few recommendations.
It's safe to say we all love South Florida for its swaying palm trees and having the ability to head into your backyard for a fresh avocado or mango. But during a storm, they can cause significant damage. Call and have a certified arborist (don't have one? I can make an introduction or two) come by to cut down your coconuts and other hard-to-reach fruit as well as to clear away any branches that are a little too close to your roof. Bonus point: doing this will keep your trees healthy, and good looking, mature trees are a great selling point for a home.
If you don't have hurricane shutters, impact windows, garage door braces, or a strapped roof, there's no time like the present to change that. These projects can take a while to get going though as you have to secure the right permits as well as getting your general contractor (who is usually busy this time of year and can quickly get backlogged if they need good weather to do work outside), so the sooner you get started the better. Bonus points: if you don't already have these done, you'll likely be able to get a wind mitigation discount on your insurance.
You also might want to look into getting a generator. It can take a few weeks for the last homes to get their power back, and if you end up at the bottom of the list, it'll be nice to at least have your fridge working.
Also: if you plan to leave town for a hurricane and not just hunker down, make sure you have all of your personal documents & belongings that you can't live without ready to go.
When a Storm is Spotted:
The good news is that you'll have plenty of notice. The bad news is that so does everyone else, and certain necessities can sell out quickly as the cone-watch turns into a likely landfall.
The day before landfall the lines at every gas station in Miami are painfully long. I usually try to fill-up once there's a named storm in the Atlantic with the cone pointing at Miami. Then try to top it off at least once a couple days out. Also: if you have a generator, make sure you have fuel for it too.
Swing By the Grocery Store
Just like the gas station, people tend to wait until the last minute and then go grab everything they can. A few days before however, and it's just like any other day. Grab three days-worth of bottled water and some food that doesn't need to be refrigerated. If it isn't perishable, you can do this now and it'll last all season. Bonus point: alcohol sells out almost as fast as water. If you're going to have a hurricane party, realize most everyone else is too. A few other items that are in the must-have category:
First-aid kit (include any prescription medication you may need)
Personal hygiene items and sanitation items
Flashlights (have extra batteries on hand)
Battery operated radio (again, have extra batteries)
Waterproof container with cash and important documents
Manual can opener
Lighter or matches
Books, magazines, games for recreation
Special needs items: pet supplies and baby supplies if applicable
Cooler and ice packs
Before Landfall:
If everything else is already taken care of, all you have left is to bring inside everything that is not tied down, putting up your hurricane shutters (if you have them), turning off the natural gas (if you have it), and filling the bathtub with water. Make sure to pay close attention to any official updates about storm surges and evacuate if they say your area should.
For more resources, check the following: