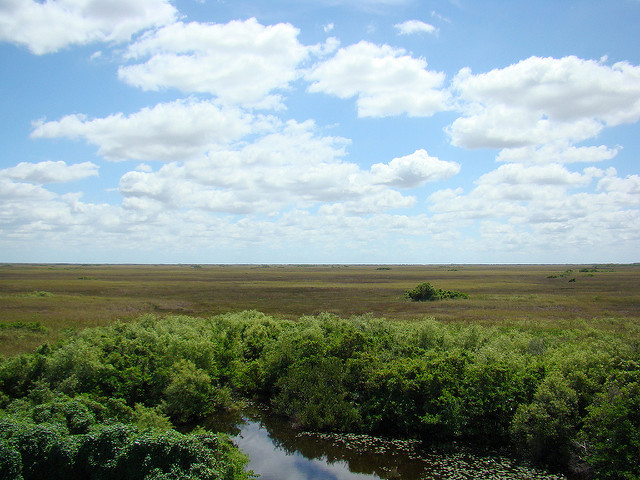 We've all got New Year's resolutions and it's too soon to have given up on them already. (Right?) This is the perfect time of year to enjoy one of South Florida's greatest assets, access to great outdoor activities. Whether you're a fan of a leisurely stroll, a long run or a scenic bike ride, there are lots of wonderful trails around Miami. I grew up hiking and biking these trails with my family and relish introducing them to my children now. An added bonus? You get to explore the different neighborhoods that make up South Florida, which is something I enjoy and know you will too.
For updated listings or additional information about these communities, contact me today!
Florida Trail, one of eleven National Scenic Trails in the United States, spans over 1,000 miles starting from the Oasis Ranger Station in the Everglades north to Pensacola Beach, with trailheads within an hour of most Florida communities.
Old Cutler Trail is a fully paved path that starts at Cocoplum Circle in Coral Gables and stretches for 11 miles. It's suitable for walking, running and cycling. You can enjoy views of Matheson Hammock and pass historic sites such as The Deering Estate along the way.
Bill Baggs Cape Florida State Park in Key Biscayne provides the perfect opportunity for easy cycling or a nice stroll along a 1.5-mile-long path. You can easily ride (or walk) a few miles in a loop by routing through the various paths and roadways. The terrain is completely flat. Some of the paths offer amazing views of Biscayne Bay.
Virginia Key Beach Park is perfect for mountain biking enthusiasts. This looped gravel/rock trail offers a four-mile-long bumpy ride. The main loop has several trailheads from beginner to advanced and is accessible year-round.
Amelia Earhart Park Trail is yet another gem of a trail for cyclists. It offers eight miles of unpaved paths that are great for novices and also advanced riders.
Shark Valley in Everglades National Park is a scenic 15-mile-round-trip loop with no shortcuts. Bicycling the road takes about two to three hours. You can also walk the short trails and portions of the tram road. The observation tower located halfway around the tram road provides a spectacular view of the sawgrass marsh.