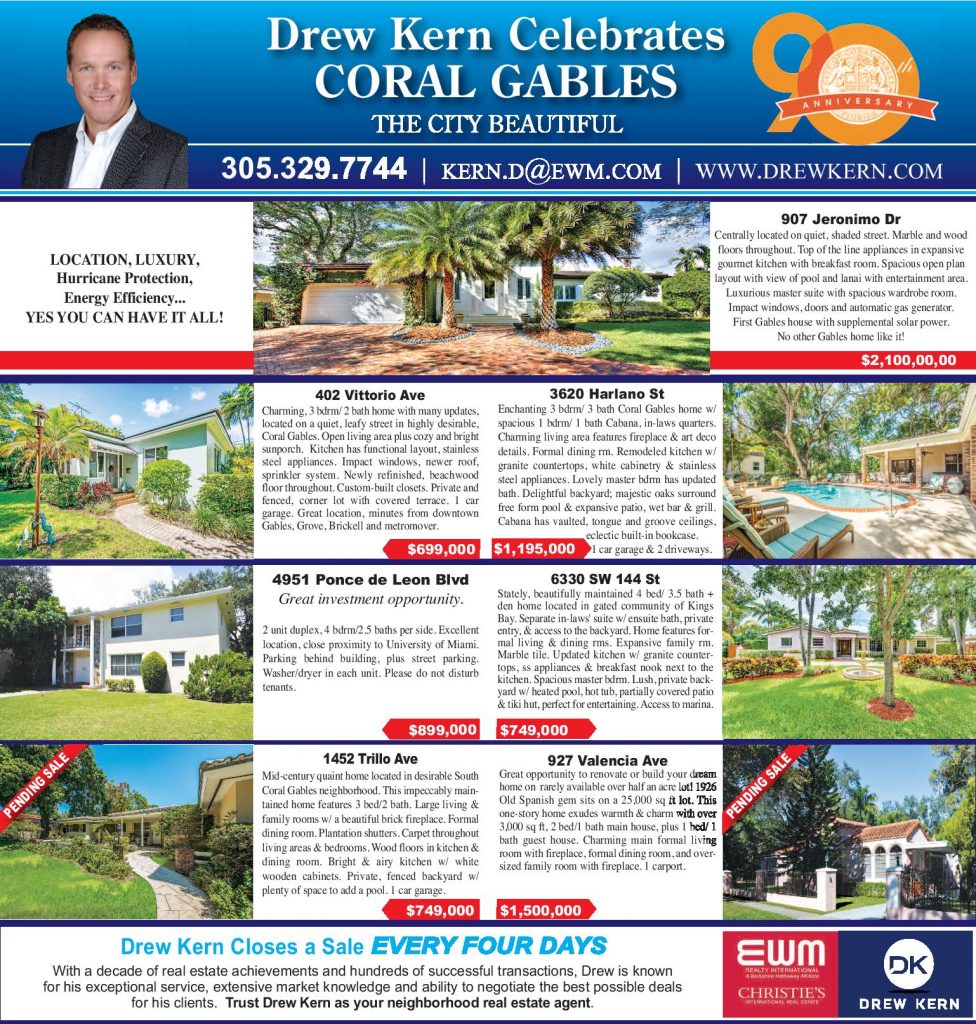 As many of you know, this year marks Coral Gables' 90th anniversary. On April 29, 1925, its original charter was approved by the Florida legislature, and thanks in no small part to the extraordinary vision of founder George Merrick, today the City Beautiful is a vibrant, historically rich, multicultural destination, home to more than 49,000 residents.
Due to my involvement with the Coral Gables Chamber of Commerce and the fact that my office is located in Coral Gables, this city is like a second home to me. It is a true gem: ideally located close to Miami International Airport and Downtown Miami; comprised of neighborhoods that skew urban and also neighborhoods that appeal to those searching for a more suburban experience; blessed with top-notch schools (and, as a father, I appreciate how important that is!); graced with breathtaking tree-lined streets; and the list goes on. (Also, if you like sampling the local restaurant scene like I do, Coral Gables will not disappoint!)
Have I sold you on living in the City Beautiful? Check out my Coral Gables' listings on the back page of the commemorative edition of the Coral Gables News, which hit newsstands earlier this week, or simply contact me and I will be more than happy to help you find your dream home.