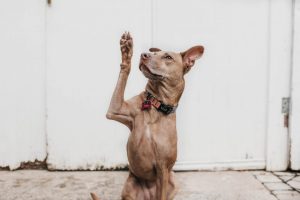 After you've decided to put an offer on a new house, several important steps still need to take place during those weeks counting down to closing. A big one? Getting a home inspection. Certified home inspectors thoroughly evaluate the property and look for potential safety problems or hazards, including those that may be found in structural, mechanical, electrical, and other major appliance systems, among others.
Inspections can offer some reassurances and peace of mind about your decision to buy. They can also make sure you are going into your purchase with your eyes wide open. Buying a property that will need a new HVAC system within the next few years may not be a deal-breaker for you, but it is helpful to know what maintenance expenses you should be budgeting for so you're not caught off guard when it does go out.
What to Ask a Home Inspector
Home inspections typically take several hours. While you don't need to be present for the entire inspection, we do recommend buyers join their inspector for at least part of it. Not only does it give them a chance to ask questions, but it's also an opportunity for them to learn more about the house. Here are some questions you can ask while on-site with your inspector:
1) What is the condition of the roof? Don't wait until the next storm rips through Florida to test if your roof is in good condition. Ask your inspector.
2) How would you prioritize any repairs that need to be made on this property? Even brand new constructions can have flaws. As your inspector evaluates the property, he or she will take note of which problems are severe and which problems are more minor and can advise you on the best course of action for prioritizing which updates to make and when.
3) Are there any other experts I should speak to? Home inspectors visually inspect your property, but there are some things they don't inspect, such as pools or the presence of toxins or mold. Depending on the problem(s) your inspector does or does not see, it may be wise to consult experts in those areas. Your inspector or realtor can point you in the right direction for who to talk to next.
Joining your home inspector for part of the inspection is a golden opportunity to get your most pressing questions answered about the property. After all, the results of the inspection may influence your purchase decision entirely or your negotiation strategy heading into closing.
At Drew Kern Real Estate, we help buyers like you navigate the home-buying process from start to finish, including ensuring you feel informed during the home inspection. For questions about buying a home in South Florida, get in touch anytime.