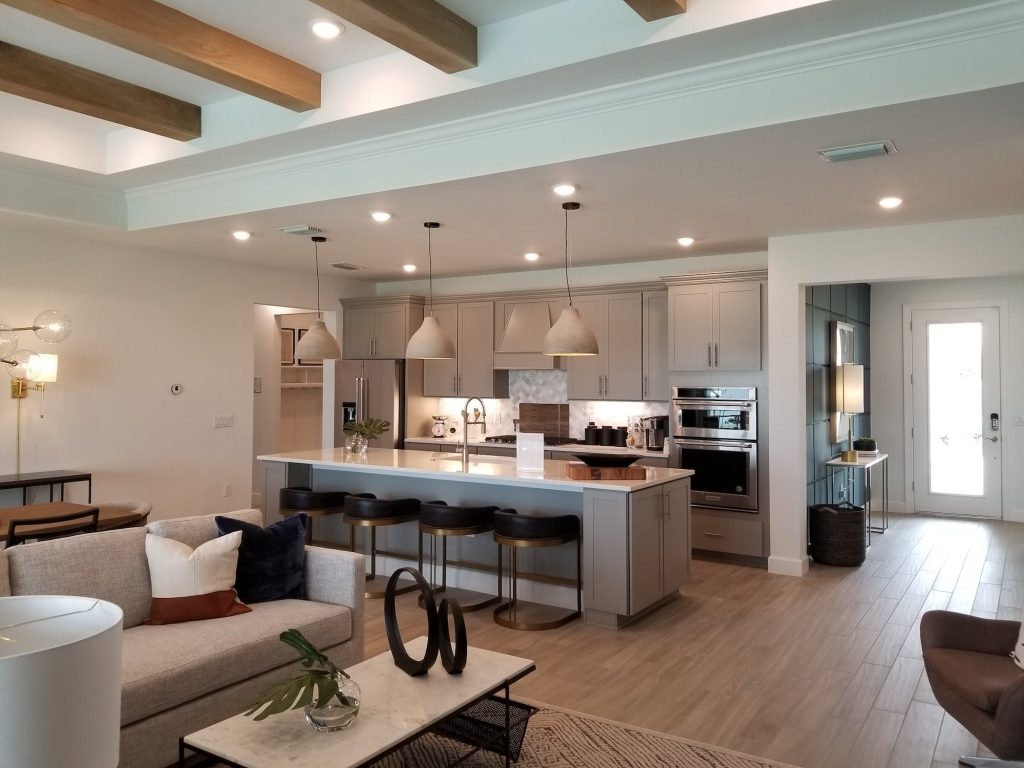 Under all the right circumstances hiring a professional staging company is absolutely worth the cost. I realize that is a qualified statement, so bear with me for a minute. The point is that there is absolutely value in the process of having a professional stage your home before it hits the market. Which side of the cost/benefit analysis that service falls on depends on several more specific details.
In a Perfect World…
As an agent, the ideal situation is to present the most picture-perfect version of the house we're selling. If the seller has moved out, staging the home – with the lack of personal items – creates a blank canvas that prospective buyers can project their lives onto. Staging companies have the luxury of choosing furniture that brings out the best in each room without having to consider the practicalities of those pieces.
Having a staged home without any of the owner's items in the house makes hosting an open house easier as well. It means buyers can open closets, medicine cabinets, etc. without feeling that they are invading the seller's privacy. Additionally, there's no need for concern about valuables in the home, or any personal items being broken.
What is the Cost of Staging?
On average the cost of hiring a professional to stage your home is about 1% of the sales price. However, there are so many factors that affect the actual cost for a specific seller that I look at the 1% as more of a general guideline. This varies across Miami depending on the individual circumstances of your home. If you have not yet moved out of your home, you might have to figure in the cost of moving your furniture and some personal belongings into storage in addition to the cost of staging.
Additionally, if that price seems too high, there are stagers you can hire who specialize in using what you have in your home to make sure you are putting your home's best foot forward.
The return on your investment for staging is statistically a positive one. Unfortunately, there's just no way to guarantee how much of a return you will see. Before I advise a client to contract with a staging company I prefer to meet with you and go over all the particulars so that I can be confident it's the best advice for your situation.
Give me a call when you're ready to go over all the details with me so we can come up with the best plan to sell your home!