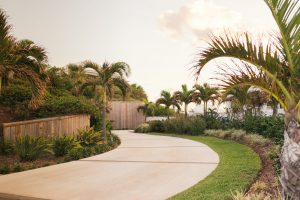 Whether we like it or not, storm season is upon us. And while 2020 has certainly given us plenty to manage already, hurricanes are simply not something we can ignore. If you haven't already, be sure to read our post on how to prepare for hurricane season in the midst of a pandemic, then hop to it on these other last-minute preparation steps you should be taking to ready your home and family for what's to come.
Prepping Your Property for Storm Season
Take to the roof and gutters – Now is the time to ensure that leaves and debris are out of your gutters and that rain can flow freely out and away from your property. If you see any structural repairs while on your roof, take care of them right away too.
Test your generator (or consider purchasing one if you don't have one) – Make sure that if the power goes out, you'll still be able to have carry on. While you're testing, take a look at your drains and sump pumps too if you have them to make sure they're working properly.
Make a plan for protecting any exterior structures and your windows – Consider your exterior landscaping, furniture, attached structure, and window needs. Don't underestimate the kind of damage even small stones can do when windblown.
Update your home inventory – Your home inventory is an invaluable homeownership tool and is important to update regularly. Having a spreadsheet of your possessions and their value is essential in the event that you experience property damage and need to file an insurance claim. Be sure to include photos and videos in your home inventory documentation as well – and save it to the cloud.
Review your insurance coverage – Understanding what is and isn't covered prior to an emergency is not only important for ensuring that you have the coverage levels you need, but also so that you aren't caught off guard after you do have to file a claim.
Pack your hurricane go-bag – Pack the essentials (and them some) and be ready to evacuate if needed. Know your route and be sure to have enough supplies for everyone (including pets) for several days.
Preparation for hurricane season is part and parcel of living in South Florida, and by acting now to protect your property, you may end up saving yourself from excess damage down the road.