The Village of Pinecrest is one of the most beautiful residential areas in South Florida and is known the world-over for its excellent schools and enviable location. If you're curious about what larger homes Pinecrest has to offer, take a look at a few of these featured listings and then get in touch to schedule a showing.
Featured listings in Pinecrest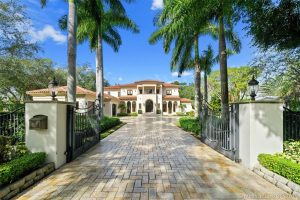 7515 SW 122nd St – You'll be wowed from the moment you drive up to this 6-bedroom, 6.5 bath residence with impressive double-entry doors, volume ceilings, and marble staircase. While the home itself is gorgeous and pristine, the serene and private gardens will simply take your breath away. The 5,875 square-foot home is listed at $2,650,000.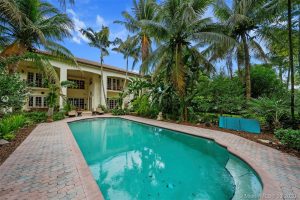 12320 SW 60th CT – A stunning two-story estate on one of the most tranquil streets in Pinecrest. This home offers 5 bedrooms, 5.5 bathrooms, and spacious entertaining areas inside and out. Enjoy your own tropical paradise from the comfort of your backyard under a covered patio or from your heated pool. This 5,056 square-foot home with 3-car garage is listed at $2,000,000.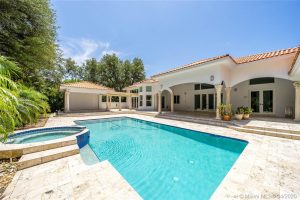 5801 SW 102nd St – Tucked away in the Village of Pinecrest, this gated 6-bedroom, 7.5 bathroom Mediterranean estate was built in 2007 and is ready for you to move in. It is situated on an expansive 30,492-square foot lot with impeccable outdoor entertaining areas, a partially covered patio, pool, spa and dedicated cabana bath. You won't want to miss this 5,344 square-foot home that is listed at $1,800,000.
If you're interested in these or any of my other Pinecrest properties, get in touch today at 305-329-7744 to schedule a showing.