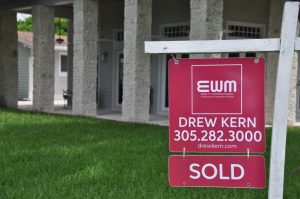 Selling your home can be daunting. Markets fluctuate and demand can be sluggish. But, sometimes – and bear with us – but sometimes it can be you that gets in the way of your own sale.
When it comes time to selling your home – you hire a real estate agent to list your home and work for you to get it sold. But the sale of your home is not entirely dependent on the agent. Sellers have many responsibilities in the process in order to make it a success. If you're making any of these mistakes, you could be keeping your home from selling – and stuck on the market.
You've overpriced and are sticking to it.
Everyone wants to get top dollar for their home, but often people overestimate how much their home is worth. This misconception could be based on the selling price of houses on the same street, incorrect information, or an emotional attachment.
Always listen to your realtor's pricing recommendation. Pricing your listing right will likely mean a faster sale. If you're in a buyer's market, it's important that you are willing to negotiate.
The house isn't ready for showings.
Showings sometimes happen with little notice, so your house needs to be in tip-top shape at all times. That means it should be clean and clutter free. Also, be sure to put away any political items, which can be polarizing. Don't leave your pets at home during the showing. They can be distracting—plus, not everyone is an animal lover.
Of course, any potential buyer isn't buying your lifestyle when they purchase your house – but it's important that they are able to see themselves living in the space. That's why it's imperative that you focus on creating an inviting atmosphere that works for as many people as possible.
Your listing photos are less than stellar.
Listing photos are highly important these days as most buyers start their search online. Before you take photos, make sure your home is clean, and you show off its best assets. Hiring a professional photographer is a great investment – as they'll know more about when to get the best lighting and which angles can really capture the space best.
You're making showings difficult.
When you're selling your home, you have to be flexible. Often, house hunters will ask to see the home on short notice. Accommodating potential buyers will increase the likelihood of a sale. Oh, and be sure to never stick around while your house is being shown.
At Drew Kern Real Estate, we can help you get your home ready to sell – and at a timeline that works for you. We'll work with you every step of the way to get you the best price possible. Give us a call at 305-329-7744.