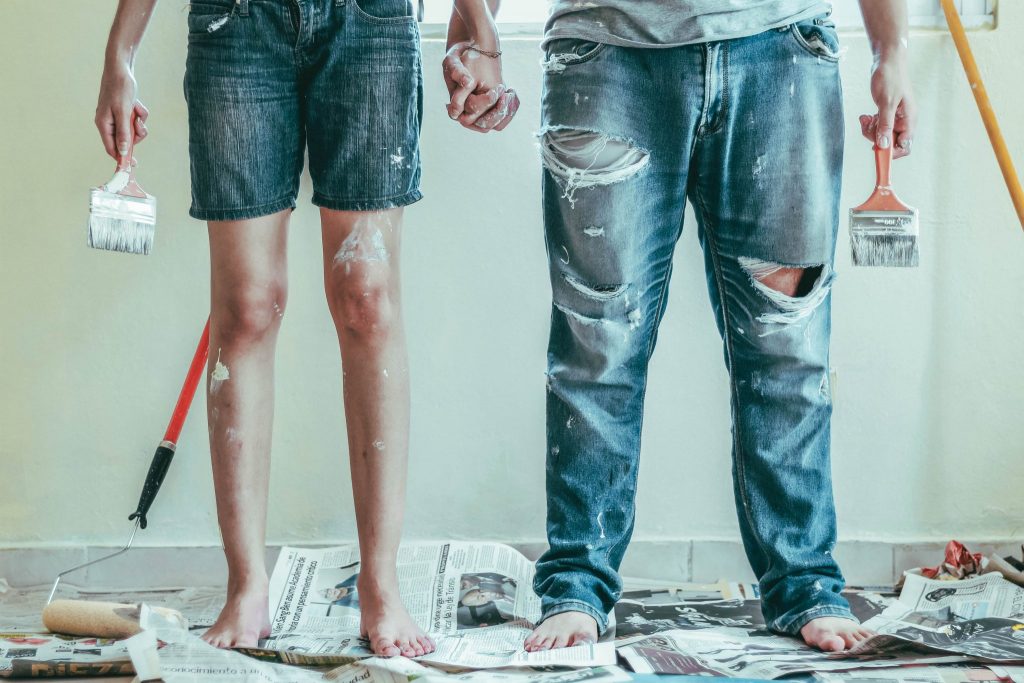 Buying a home is one of the biggest life decisions you will ever make. And for most people it's the biggest financial decision as well. If you're at this stage, you're ready to make this decision, or at least begin the process.
At this stage a lot of people are also asking themselves the question: should I buy a fixer-upper or a move-in ready home?
It's a great question. One that doesn't necessarily have one black and white answer.
The truth is, very few homes are going to be perfect from the get-go. They'll require your personal touch, maybe some paint and TLC and all the furnishings and décor that make a home. But some houses are going to need extensive renovations and some are going to be more move-in ready.
Let's break down the realities of buying a fixer-upper vs a move-in ready home.
The fixer-upper experience
The first thing people see when they're looking at fixer-uppers is the price tag. A house that needs some work will usually be priced significantly lower than a move-in ready home. Just seeing that major listing price difference can make a fixer-upper very appealing to first-time home buyers and those on a tighter budget.
But before you get too excited, it's crucial that you do a lot of investigation and get quotes to see what the actual cost of renovation will be. You need to get a thorough professional inspection of the home, detailing every facet. Then it would be a great idea to walk through the home with a designer or general contractor. Get a quote from them (and maybe get a few quotes from different vendors) to get a clear picture about what that fixer-upper will actually cost you when all is said and done. The truth is renovations are expensive. If you can find the right fixer-upper at the right price and balance out the books with the cost of renovations, you can turn that home into a great investment. If you miscalculate you can end up paying a lot more than you would for a move-in ready home.
That said, if you have a (very) good handle on the budget and you're working with a great architect, designer or general contractor, then a fixer-upper could be a great way to create the house of your dreams. It's all about getting an accurate assessment of how much work, time and money it will take to bring that home from a fixer-upper to the space you always envisioned.
The move-in ready home
The move-in ready home is enticing because there should be no walls to knock down, no plumbing or electrical problems, no painting, carpeting or landscaping to do. Move-in ready means all you have to do is bring in your furnishings and add your personal touches. There may be some smaller projects you'll want to complete in the home but overall the big idea is that you're buying the home because it's already everything you want.
The obvious downside to this is the cost. Move-in ready homes can charge top dollar for the location and the market. You may have a little more competition from other home buyers and even run into bidding wars, depending on how hot the real estate market is. For many people, this additional cost and stress outweighs the less appealing aspects of the fixer-upper. But if you're on the fence, you may want to do a little more specific research into your location, the value of homes and the average costs of renovation.
Move-in ready or fixer-upper, it's a decision you'll want to spend a good amount of time mulling over. Consider your budget, your lifestyle, your needs and your vision for your home.
One of the best things you can do is talk to an expert in the real estate industry who will be able to tell you from experience how the fixer-upper vs move-in ready debate shakes out.
Hey, we know just the team (…Contact us today)