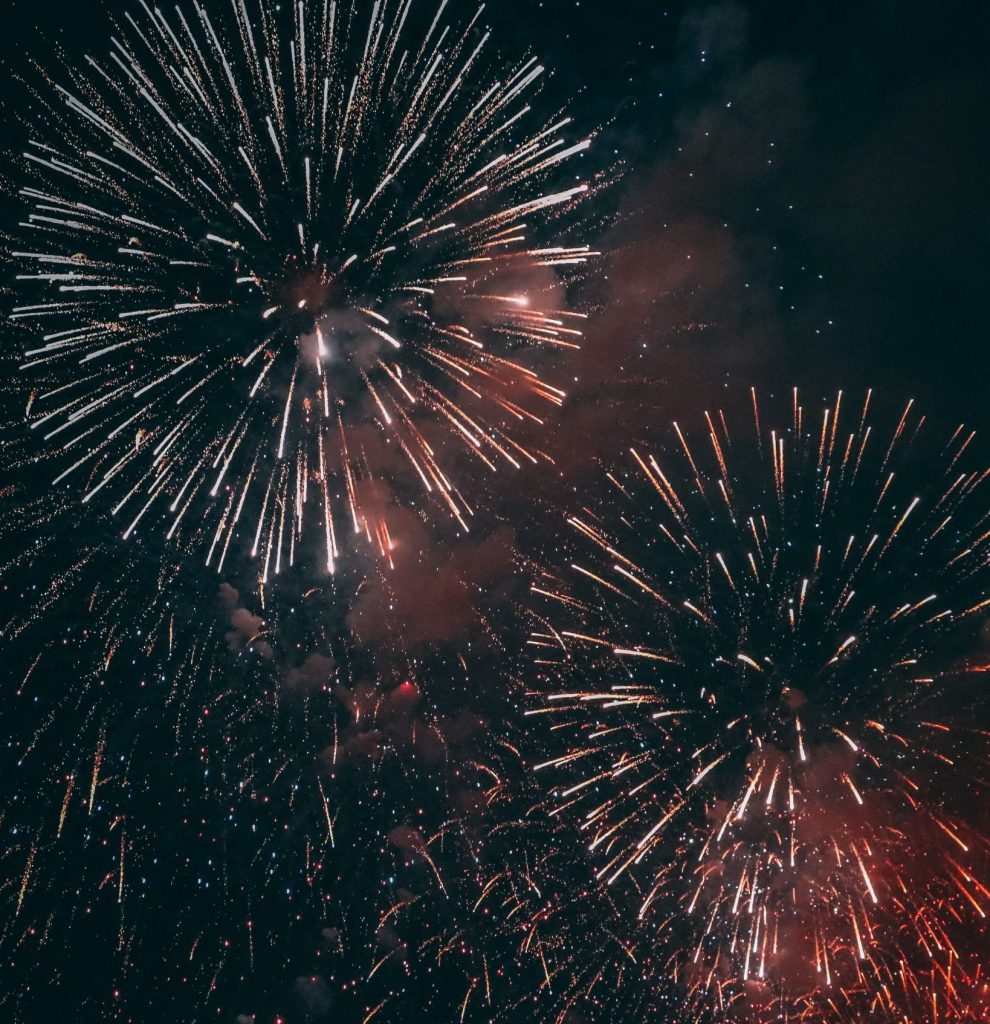 When it comes to 4th of July fireworks in Miami, a lot of people look to getting on a boat to watch from the water and don't think of other options.
But the truth of the matter is there are many more places to catch the fireworks that don't have the insane rush to the docks at the end of it.
While you can choose a million different places in Miami to celebrate, here are our top picks to see a night of fireworks.
Bayfront Park
Sometimes there is no better way to see Miami than through the eyes of a tourist – which is why Bayfront Park's fireworks are one of the better options in Miami-Dade County. Bayfront Park is no stranger to good times and outrageous celebrations. Offering one of the largest 4th of July parties—America's Birthday Bash— your whole family can enjoy great music, food trucks galore, a spacious kids' play area, and an absolutely stunning fireworks display over the illustrious Biscayne Bay. With festivities starting in the afternoon, you'll have plenty of time to enjoy yourself before the fireworks show at 9 pm. (By the way, the show lasts a full 30 minutes!)
Ocean Drive 4th of July Fireworks
A famous and equally breathtaking firework show takes place on Ocean Drive, you'll never run out of options when it comes to food and good times. You can even watch directly from many restaurants in the area while you sip your wine and eat exquisite Miami cuisine. What more could you ask for? The fireworks start at 9:00 pm.
The Virginia Key Outdoor Center
If you want to get out on the water but want a more laid-back option, check out the Virginia Key Outdoor Center. The evening starts off with hot dogs and burgers, and then each guest will set out onto the Atlantic Ocean on either a kayak or paddleboard to watch the South Beach fireworks as they cannon across the ocean sky. This event starts at 4:00 pm and ends around 10:00 PM.
Why celebrate for one day, when you can make a whole weekend out of it by Biscayne bay! Enjoy the scenery, fireworks, and non-stop celebrations for the whole family. With discounted tickets for kids and members, it is truly a great experience for the entire family.
What is the fourth without the Cutler Bay/Whispering Pines celebration? 53 years and counting, each year keeps getting grander and more exciting. A parade, cookout, music, facing painting, and more is what you can expect for this epic celebration in south Florida. The parade starts at 9am and a picnic at 10am to noon, so be sure to get there early to enjoy a full day of relaxation.
There are so many options to choose from, but no matter where you choose, you won't be disappointed!
Remember to have a safe and happy Fourth!