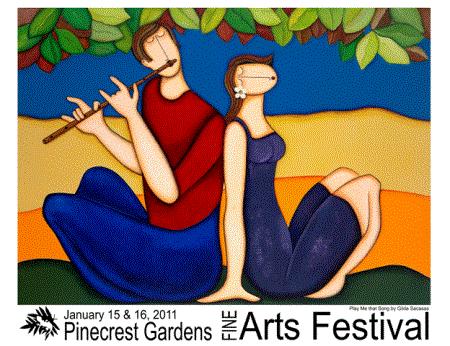 This weekend, January 26-27, Pinecrest Gardens will be holding its 10th Annual Fine Arts Festival. The festival will be open from 10:00 A.M. until 5:00 P.M. Admission to the festival is free! Approximately 60 artists from all over the world will be exhibiting their art throughout the gardens.  There will be live music, and an assortment of food vendors. Between the beautiful art, wonderful food and entertainment, and the lush tropical gardens, this is sure to be a wonderful event.
Interested in purchasing or selling your home? My team and I just sold a home in Pinecrest in 16 days! You can view more information on that home here. We also have more listings in Pinecrest coming on the market in the next few weeks.  
For more information on the Festival or Pinecrest Gardens, please click here.
(Photo Courtesy of Pinecrest Gardens, from the Pinecrest Gardens Fine Arts Festival 2011)