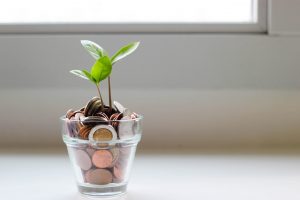 Embarking on a house-hunting journey is a momentous occasion and one that many of us do only a handful (or fewer) times in our life. As exciting as it is, however, it can also come with a dose of trepidation given the large financial commitment that comes with making a home purchase and the mounting pressure you may feel to find "the one."
Rest assured, you will find your perfect home, but before you get too far into the process, it's helpful to step back and consider some of the big-picture visions you have for your future as well as have a solid understanding of your finances.
Important Questions to Ask Yourself Before You Buy
What's motivating your move? Consider what's really driving your decision to move, as that may impact the type of home you're looking for. Moreover, think through the pain points of your existing living arrangement so you can be sure to avoid those in a future property.
Where do you see yourself in 5-10 years? Though you can't predict exactly how the future will unfold, it's important to at least consider how you see your life playing out in the next several years. If you have kids or are planning to start a family, a lot can change in just a few short years when things like number of bedrooms and proximity to schools become important.
What's your credit score? Keep close tabs on your credit as it will impact the terms of the mortgage loans you qualify for.
What are your current and anticipated future expenses? This question helps you understand your current cash flow as well as plan how much you want to spend on a new house. Having a nest egg saved for a down payment is important, but how much are comfortable spending on a monthly basis down the road? A new home may mean increased day-to-day expenses, so it's important to prepare for that and understand what those costs may be.
What type of home do you want – and where? Are you looking to upsize or downsize, or live in a condo or single-family home? Focusing your search from the start will help you and your realtor hone in on potential homes that are right for you, including in the community or neighborhood you want. In South Florida, the market varies significantly depending on where you want to live, and it can be immensely helpful to partner with a local realtor who specializes in the given area you want to live.
Buying a new home requires you to make what feels like hundreds of decisions along the way. Level-setting before you get too far into your search can help you feel more prepared to answer the tough questions you'll be sure to encounter.
We, at the Drew Kern Real Estate Team, are ready to help you every step of the way. Our team of South Florida realtors have extensive experience in the local market and are excited to help you on your search. Get in touch today to learn more.