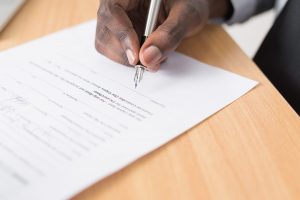 Searching for the perfect home can be a long journey for some, so when you finally find the right one, it can be tempting to jump right in to making an offer. While competitive markets can require us to act quickly, you want to be sure you're prepared by taking care of these five things first.
Get pre-approval from a financial lender– Before making an offer, it's essential to have all of your financials in order and have enough on reserve to cover your deposit and closing costs. In Miami, when you're often competing with cash-only offers, securing pre-approval is 100% necessary before you make an offer. You should have this stage complete before you begin looking at homes.
Research your comps– Understanding the neighborhood and conducting a thorough market analysis is useful for determining a fair offer price on the home. Moreover, it's helpful to see how home values have changed since the sellers first purchased the home. Your agent should do this with you. Don't believe everything you find online.
Walk through the house– When you find "the one," it can be easy to see things only through rose-colored glasses. Before putting in an offer, be sure you walk through the house again paying close attention to structural and maintenance issues, location red flags, and other insight you may learn by talking to neighbors.
Understand ongoing monthly expenses– Making the offer and putting down the down payment is a huge financial commitment, but just as important is understanding what your ongoing monthly expenses will entail. What was the seller's average utility bill? What are anticipated insurance costs? These need-to-haves will come on top of your monthly mortgage payment, so you want to be sure you understand what you're committing to.
Determine your contingencies– As you prepare to make an offer, many items may be up for negotiation. With the help of your realtor, prepare a list of any contingencies you plan to include in your offer, for example, final loan approval, the home passing an inspection, an appraiser verifying the home value, etc.
If you are looking for a Realtor that will help you with each step of this process, my team and I are more than happy to make sure that your home-buying experience is seamless and gets you into the home you're looking for. When you're ready, get in touch with me today at 305-329-7744.