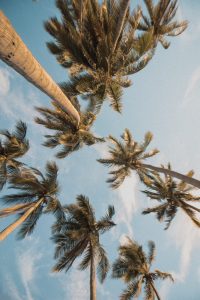 It's fair to say none of us could have quite predicted the impact the coronavirus pandemic was going to have on our lives, our work and communities even just a few short months ago. And while some of us may be growing weary over the uncertainty of what's to come, we are still facing a very serious health threat and must be prudent in how we proceed. The good news, however, is that we are moving ahead.
As we look to the future, it's impossible to say exactly what will happen and when in regards to real estate in Miami, but we can make some educated predictions based on how the market has fared thus far (relatively well!) and our experience with past recessions (we bounce back!).
Here are a few things you can expect to see in the coming months in Miami:
Delayed "spring" season – While spring is traditionally a popular time to buy and sell homes, many homeowners chose to take a "wait and see" approach during the height of the pandemic. We can expect to see more houses hit the market in the coming summer and fall months as many sellers decide to reenter the housing market.
Increased buyer demand – Historically low interest rates are attractive to new buyers who are anxious to make a move. It will be important to pay attention to home inventory levels and track how supply and demand align during these next several months.
Ongoing safety precautions – The home buying process frequently involves many social interactions; however, the industry has had to adapt to a more virtual landscape during these past several months. While in-person showings will become part of the routine once again, don't expect to see large open houses any time soon. Likewise, many interactions may still take place via virtual meetings or virtual showings.
We're excited about what the future holds, and the outlook for the Miami market is bright. If you have questions about what to expect when buying or selling in South Florida, give us a call at Drew Kern Real Estate.