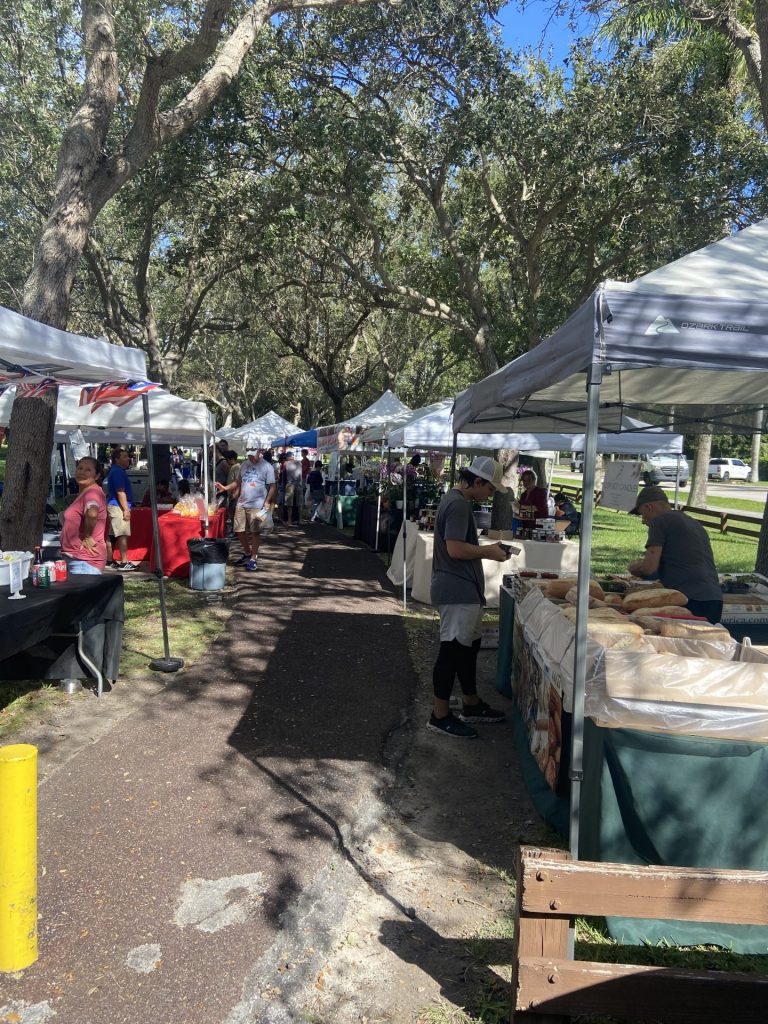 I have mentioned in previous posts how much I enjoy shopping local. Supporting our locally owned businesses is an important way to help local economies. Local farmer's markets are becoming more popular and are a great way to find a wide shopping selection from local sellers for all needs and budgets all in one place. Whether you're shopping for dinner ingredients or a unique or custom gift option a farmer's market is a great place to find it.
One of my favorites is the Coral Reef Farmer's Market. You'll find it at Coral Reef Park on SW 152 Street, right off SW 77 Street. They are open every Saturday year-round from 9 am until 3:30 pm. They have everything you could want or need in a farmer's market. You will find your locally sourced fruits and vegetables, but that is only the beginning! Maybe you venture to the market around lunch time and find yourself craving some lunch or snacks. Just some of the many wallet-friendly options are acai bowls, fresh and local fish dip, homemade bread, and plenty more. I love to see how many different varieties of homemade meals from different regions and cultures are on offer here every weekend.
Looking for plants or flowers? Look no further! You will find plants of different varieties and sizes, as well as orchids of every color and type imaginable! They also have homemade candles ranging in fragrances and colors. This is your one stop shop. While you are in the neighborhood, you might want to take a look at one of my Palmetto Bay listings! I know and love Palmetto Bay. 
Thinking of buying or selling in the area? Contact us for a complimentary analysis of your home or to set up a meeting to discuss buying a home.