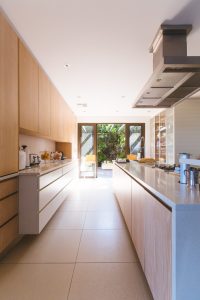 Buying a home in South Florida is not like buying a home in other parts of the country. During a good portion of the year, we face the triple threat of heat, humidity and hurricanes. And if we happen to experience a reprieve from any of those, we might find ourselves staring down a King Tide.
All that said, Florida is a great place to live as long as you take prudent steps to prepare your home for safety. That starts with getting a home inspection.
Why get a home inspection?
Some home buyers feel tempted to skip the home inspection either because they think it will speed up the purchase process or because they don't want to spend money on the inspection. The truth is, getting a home inspection could end up saving you thousands of dollars. Or, you may end up deciding to walk away from the home purchase altogether.
What happens during a home inspection?
The purpose of a home inspection is to alert you to any potential safety problems in the home. Your inspector is trained and certified in evaluating the home's interior and exterior for safety risks and usability problems. They can also clue you in to potential deferred maintenance costs, like approximately how long you have before you'll need a new roof or HVAC system.
Your inspector will check everything from the foundation, grading, and roofing to the plumbing, electrical, and interior appliances. What may look fine to an untrained eye, could spell serious trouble when it is more closely inspected by an expert.
When purchasing a home, you want to go in with your eyes wide open to any potential safety risks or significant expenses. A home inspection can help give you peace of mind on both fronts. What's more, even as a homeowner in South Florida, it's a good idea to routinely get a wind mitigation inspection to assess the current safety of your home. Wind mitigation inspections are valid for five years, and as a bonus for taking preventative measures to protect your property, your homeowners insurance company will offer you discounts on your premiums.
If you have questions about home inspections or purchasing a home in South Florida, get in touch with us today.