Spring time is South Florida is the perfect time to enjoy Fairchild Tropical Gardens .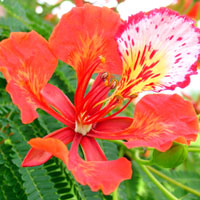 Looking for a perfect date night? Some place different than the usual? Fairchild Tropical Gardens is one of South Florida's largest outdoor gardens.  
Throughout February, March and April Fairchild is hosting "Thursday nights at Fairchild".  There will be wine tastings, outdoor movies and art lectures. There is even a dog-friendly event. So bring Fido and enjoy a night out with someone special.
To see more details go to: http://www.fairchildgarden.org/