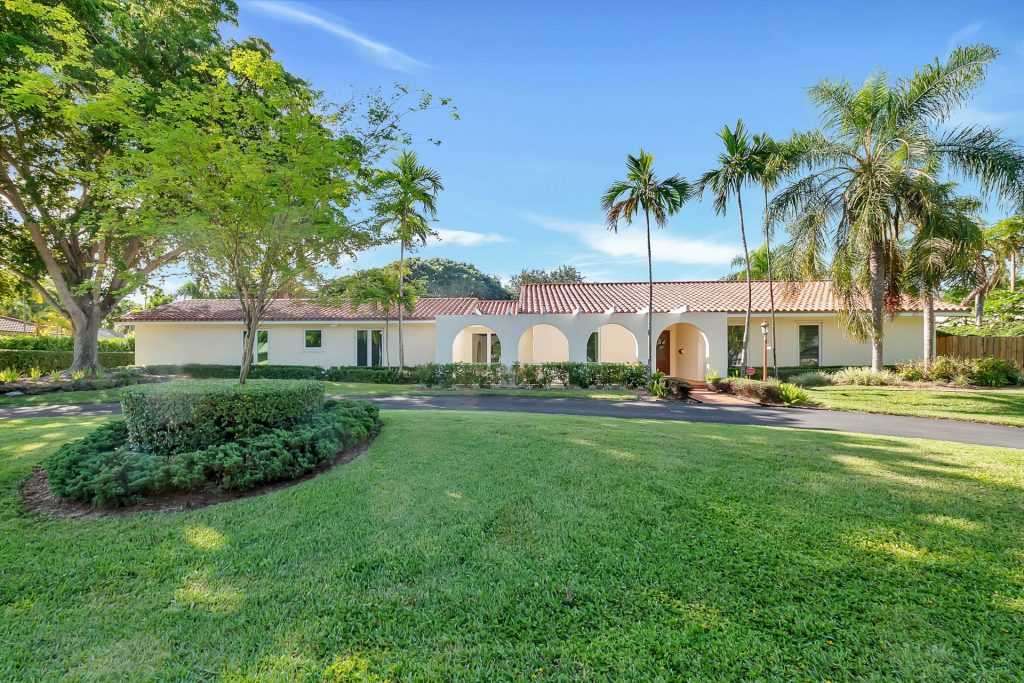 Just south of Pinecrest and north of Cutler Bay lies Palmetto Bay, one of the more popular suburbs in Miami-Dade County. There are currently 95 homes for sale in this area, which is about on par with the inventory we've seen in the second half of 2022.
This long-sought after neighborhood for families with school-aged children remains competitive but has seen a downturn at the end of 2022. This makes it an excellent time for buyers to jump in to grab a property at a lower price point than has been typical for this neighborhood over the past year.
Palmetto Bay Home Prices
Price per square foot in Palmetto Bay started 2022 off low, at $343. The price per square foot for sold homes held steady for the remainder of 2022 at or above $400 per square foot. We finished the year off with a price per square foot of $444 in December. In January of 2022, the median sales price in Palmetto Bay was sitting at just over $800K. With a bit of ups and downs throughout the year, the median sales price in November was 886K. Steady price per square foot is promising, we just have to watch the days on market.
This decrease brings the median sales price back down to about where it was in January of 2020 – before the pandemic. It's hard to even remember that time! Despite fluctuations in the market, Palmetto Bay continues to be an up-and-coming neighborhood over the past two years.
How Quickly are Homes Selling?
The fourth quarter of 2022 showed a listing has an average days on market of 60. Gone are the days of 15 or 30 days on market. The median days on the market is currently 56. Sellers are choosing to sit tight and wait. Steady price per square foot shows the value is there, sellers are choosing to sit tight and wait out the market shift. Advantage is likely to buyers right now, but only time will tell how long this market will last. 80% of homebuyers in Palmetto Bay searched to stay within the area, so this is not a mass exodus. This is most likely be the market correcting itself after the spike caused by the pandemic.If you are in the market to buy or sell Palmetto Bay and would like a more specific assessment of a given property or a neighborhood – get in touch with our team today.