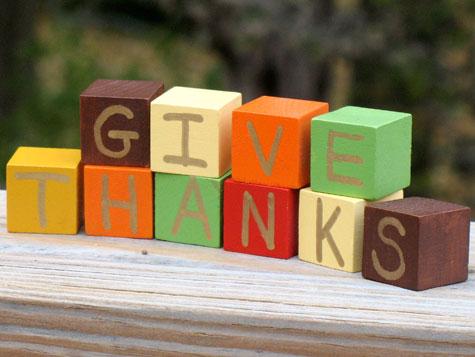 The other day I read that over 46 million people in the United States (about 14.8%) are in poverty, including 15.5 million children under the age of 18. I'll admit it: I was shocked when I read that statistic. The first thought that came to my mind was, "What can I do to help?" I firmly believe in the importance of giving back to the community, which is why I cherish my involvement with Big City Mountaineers and Miami Children's Health Foundation. Now that we're entering the season of giving thanks, it's a perfect time not only to appreciate all that we have to be thankful for, but also to share what we do have with those who are less fortunate.
With this in mind, I did a little research on local organizations that are accepting Thanksgiving donations or are looking for volunteers, and I wanted to pass this information along to you as well. This list is by no means exhaustive, but it's a start. And the more of us who contribute (be it time, money, food or other items), the greater the impact on our community. Happy Thanksgiving giving!
Camillus House is a full-service center that provides care, from shelter to food to mail services, to persons who are poor and homeless.
Chapman Partnership operates two Homeless Assistance Centers in Miami and Homestead. Collectively these two Centers serve approximately 5,000 men, women and families with children annually.
Miami Rescue Mission is an organization that helps homeless men, women and children with meals, safe shelter and life-changing residential programs.
Family Resource Center of South Florida provides a full continuum of services that help prevent and treat child abuse and neglect through the strengthening of families.