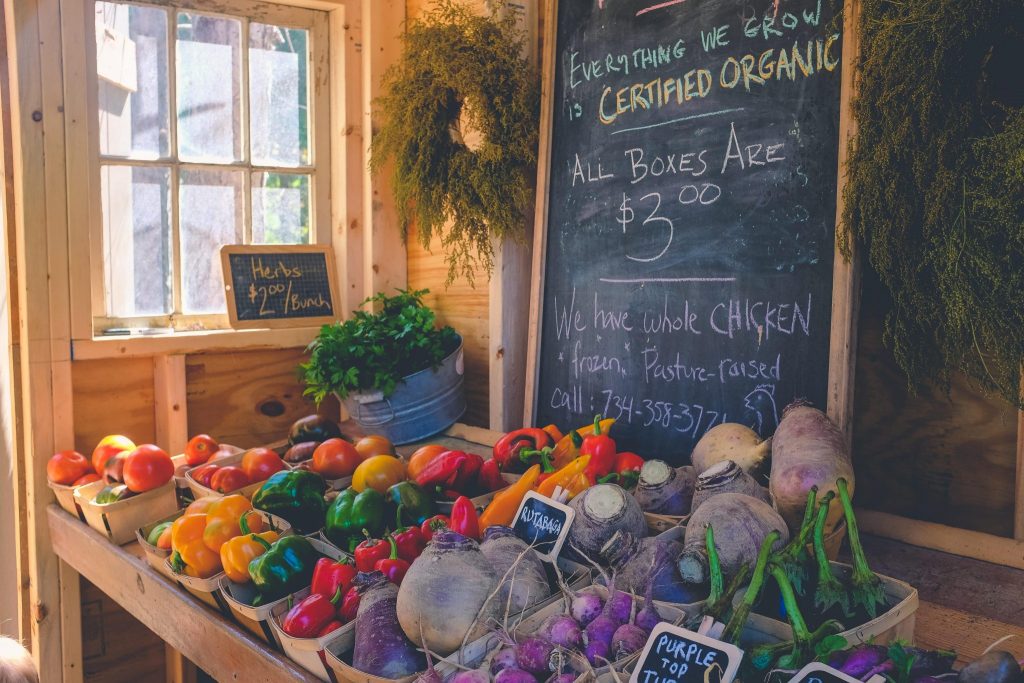 When you say 'Miami,' the first thing most people think of isn't Farmer's Markets – but it should be. With so many scattered around Miami-Dade County, it's hard to deny just how amazing they are and how they represent the beautiful diversity that makes this city what it is. The next time that you need fresh food, consider one of the farmers' markets below.
Palmetto Bay Farmers Market
The Village of Palmetto Bay market is everything that you'll need to find the freshest produce this side of homegrown. Aisle after aisle, you'll find that each pathway takes you deeper into the vibrant colors of freshness from local growers. Open from 8 a.m. to 4:30 p.m. every Saturday; you'll never be disappointed.
Location: Coral Reef Park, 7895 SW 152nd St., on the southeast corner by the volleyball courts.
The Pinecrest Gardens' Farmers Market
Voted "Best Farmer's Market In Miami" by the Miami New Times Best of 2010 and 2015, this market offers a full-produce experience. You can count on ripe finds every time you come here. While it has many of the same offerings as the other markets, it has taken the time to re-imagine effective shopping in an uncertain time. With a full list of emphasized safety practices, you can feel secure when you visit. Here are some things currently enforced:
– Face coverings
– Social distance.
– Parking on the Village Green only.
– No cars, bikes, or scooters will be allowed inside the Farmers Market area.
– No gatherings allowed. The market is "buy & go."
Enjoy artisan baked goods, fresh produce, and gourmet specialties you can only find here from 8 a.m.-2 p.m. Sundays. It is also a year-round market.
Location: Pinecrest Gardens 3211
Anderson Road. South Miami
Contact: 305.669.6990
The South Miami Farmers Market
Run by Urban Oasis Project is a unique market that carries food gems that others might not. Produce, local honey, orchids and bromeliads, breads, crackers, fresh
juices, and more are what you can expect from this utopia. Open from 9 a.m. to 2 p.m. on Saturdays; you'll never get bored of the selection.
Location: 6130 Sunset Dr. (Between City Hall and the Library) Free parking at City
Hall on SE 72 St.
Village of Merrick Park Farmers Market
The Farmer's Market at Merrick Park is a good excuse to head over to Merrick Park. Offering local produce and homemade artisan products from a variety of local vendors around Miami, it is honestly one of the most under-appreciated farmer's markets in town. It is open on Sundays from 11 a.m. to 5 p.m. That means that you'll have plenty of time to sleep in late or enjoy church before the market gets in full bloom. 
Location: 358 Lorenzo Ave., Coral Gables.
Coconut Grove Farmers Market
Nothing says wonderful quite like the traditional. The Coconut Grove market is an artisanal happy place for those looking for locally made food and products from local vendors around Miami. It is open on Fridays from 2-9 p.m. at St. Stephen's Episcopal Church.
Location: 2750 McFarlane Rd., Coconut Grove.
You'll never run out of good times and fresh produce!
Have fun trying everything these markets have to offer.