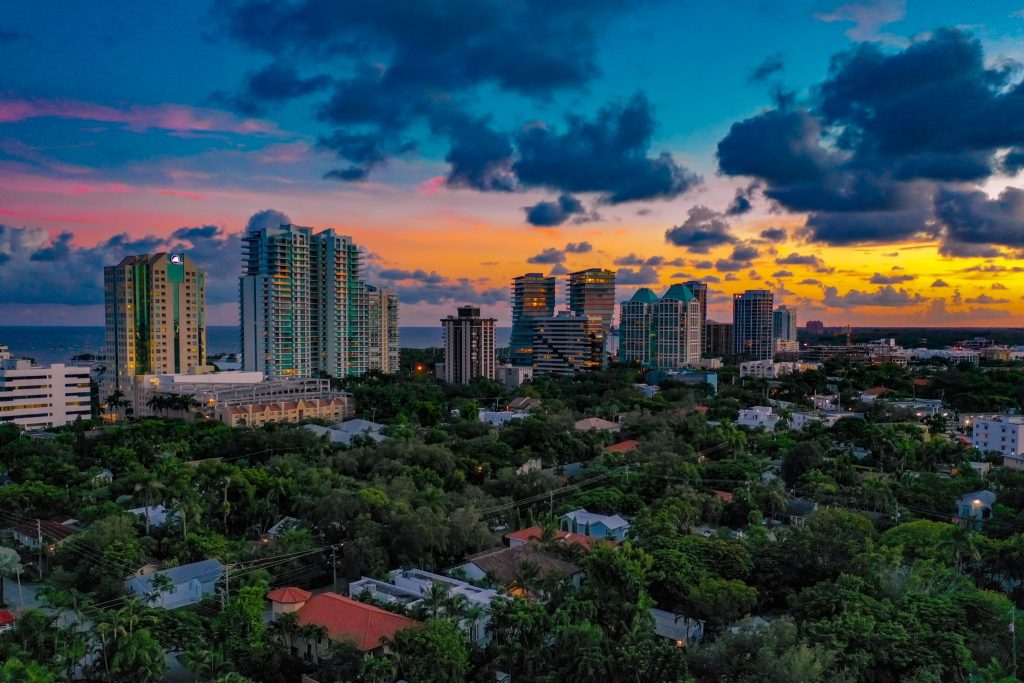 Despite its energetic and flamboyant reputation, Miami is a remarkable place to raise a family. From overflowing diversity to rich cultural immersion, Miami does not lack in opportunities for a well-rounded experience.
With more than 150 public parks (in the Miami metro area alone), countless museums, playgrounds, and continuous pop-up events, you can find plenty of options for family-friendly entertainment.
Did we mention the ocean? Hiking, camping, canoeing, and more is all at your fingertips – or within a short distance – if you make the move to south Florida.
Hitting the Neighborhood Lottery
No matter what you're looking for, South Florida can deliver. From suburbs to neighborhoods that are near the action, rest assured that there is a place just right for you and your family.
Here are a few places that we know and love, and know that you will too.
Coconut Grove
First on our list is Coconut Grove. Not only one of the oldest neighborhoods in Miami, but it's also growing in popularity, especially for families. With a rich history that dates all the way back to 1873, The Grove is located in the heart of the city (south of Brickell and east of Coral Gables).
A true bohemian treasure, you'll be shaded by tall oaks and banyans and offered plenty to do with the parks in the area. This bayfront paradise is also an athlete's dream with great routes and access for cyclists and runners alike. It also has great restaurants and family-friendly atmosphere for eating out and walking around.
Our favorite feature is that it is one of the safest neighborhoods in Miami. With 24/7 police surveillance, you can rest assured that your family is protected.
Schools include: Carrollton and Ransom (Private), the Coconut Grove Montessori School, Frances S. Tucker Elementary, and George Washington Carver Middle School.
Homes in Coconut Grove
You will find mostly single-family homes here and some ultra-luxury condos if that is more your speed.
Coral Gables
Coral Gables is as wonderful as its name sounds. Consistently rated one of the top places to live (and the second-best place to live in Florida), it is full of amazing perks for your whole family.
It also has one of the lowest crime rates in the country and great shopping and dining options
Homes in Coral Gables
Coral Gables currently offers a wide range of single-family homes and luxury condos!
Schools in Coral Gables
With 19 preschools, over 17 elementary schools, and 15 middle and high schools, Coral Gables has many great options for your child.
And don't forget it's all about The U! Coral Gables is also home to the University of Miami one of the top 50 best colleges in the nation. Maybe you and the family can even catch a game & cheer on The U, after all Sebastian the Ibis has legendary dance moves!
Pinecrest
A suburb of Miami with a population smaller population (of around 19,000), Pinecrest was incorporated as a city in 1996. One of the most beautiful residential areas in South Florida, it has become popular for its tennis, good schools, and relaxed atmosphere.
Homes in Pinecrest
Homes in Pinecrest are mostly single-family homes as well as gated estates with plenty of space for you and your family.
Schools in Pinecrest
Schools in and around Pinecrest include Saint Louis Covenant School, Pinecrest Elementary, and Miami Palmetto Senior High School.
If you are looking for the perfect home for your family, give us a ring! We'll be more than happy to help!