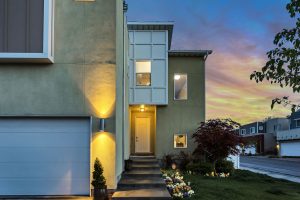 Buying a home for the first time can be a stressful, albeit exciting, rite of passage. Knowing what your first few steps should be can tremendously lower the amount of stress you're probably already feeling.
Without any further ado, here's how we tell people they should start:
Get Your Finances in Order
When you're about six months out, you need to start organizing your finances. First, this means checking your credit score and making sure your score is maximized. Creditworthiness is a huge factor in loan approval. Higher credit scores can mean significantly lower interest rates and higher pre-approved values.
There are a ton of factors to balance (pay off your balances in full, don't add debt like buying a new car), and if you would like to speak with a credit professional, I'd be more than happy to make an introduction.
You should also start gathering the necessary documents. Your mortgage lender will want certain documents from you, so be prepared! A few documents you should get together beforehand: current pay stubs, W-2's, federal tax returns, bank statements, asset statements, and a copy of your current driver's license.
Get pre-approved for a mortgage
Before you can make an offer on a home (assuming you aren't planning on buying all cash), you'll need to be pre-qualified for a mortgage at minimum.
To get pre-qualified, you need to meet with a mortgage broker and give them your overall financial picture: your income, your assets, and your debt. They'll then give you a ballpark for a mortgage amount that you'd qualify for.
However, I recommend taking it a step further and getting pre-approved. It's more involved (you actually have to fill out the mortgage application) with more extensive work by both you and the mortgage company, but if there are multiple offers on a home, being pre-approved is a huge advantage versus just being pre-qualified (if you want to speak with a mortgage lender about this, I'm more than happy to refer you to a few my clients use regularly).
Create a budget including your total monthly housing cost
After getting through the pre-approval process, you should have an amount that you have the green-light to offer on a home. You will need to account for how much your insurance and taxes will be. Insurance agencies will provide an estimate for how much homeowners insurance could cost (happy to make an introduction to a good agent if you need one).
Always keep in mind your current income and expenses, think about how these new housing expenses will fit into your budget, and make sure you're comfortable with that number.
Do your research and compare prices in your area
Then to the fun stuff: think about what you're looking for in a home. Big kitchen, 4 bedrooms, large yard, et cetera. Then think about what location would be ideal: in a good school district, walking distance to downtown Gables, what-have-you.
Then, start looking at the price for comparable homes that fit your wish list. Your realtor can help you with this or you can use a trustworthy website that will allow you to compare multiple listing prices in your area. The National Association of Realtors is a great sources. The best part: they have a "Research & Statistics" section on their site!
If you don't like what you see, don't fret! We can help you figure out what options you're willing to compromise on, which ones are deal-breakers, and how it will affect the price range you're looking at.
Don't give up
Buying your first home can be extremely overwhelming, but at Drew Kern Real Estate, we're here to help you through every step of the way. Give us a call at 305-329-7744 and come meet us.