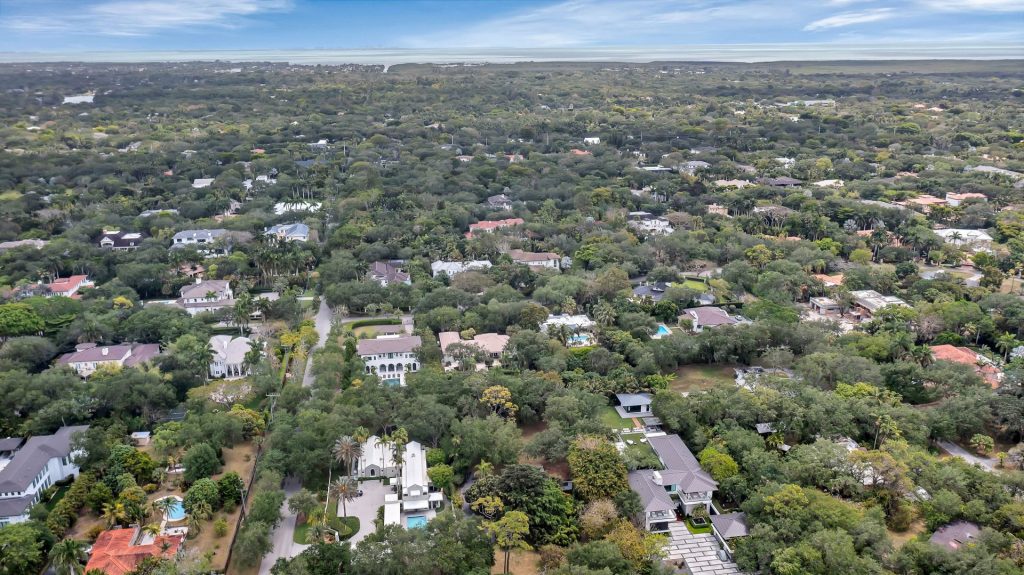 There's no doubt why Miami is a very desirable place to live. With the tropical weather, beautiful beaches, and amazing restaurants, what's not to love? All these factors – plus the business climate in South Florida – are reasons the real estate market in Miami remains strong. Prices have been rising steadily over the past few years and that has been leading to a common question we get – what is the next 'It' neighborhood in Miami?
Before we dive in – to be clear, there are many neighborhoods that are attracting a lot of developer attention like Allapattah for which there is a strong argument to be made that it will be the next 'It' neighborhood.
We'd rather talk about other types of neighborhoods – the ones we see a lot of activity from young families looking for a place to raise their kids.
Killian/The Falls Area

There are two parts of what is now West Pinecrest – the first is between Ludlam and US-1. This is the part that has the large lots, tree-lined streets, and has seen some of the surge in new construction homes the part of Pinecrest east of Ludlam has seen but still has plenty of homes from the mid-90s around. 
On the other side of US-1 (what older Miamians would refer to simply as Kendall) from SW 88th St to the Falls and out to SW 97th Avenue is starting to look more like Pinecrest than Killian/The Falls area – at least with how pricing for real estate is looking.
This neighborhood is a coveted area complete with beautiful natural surroundings. It's family friendly and has a lot of the perks of Pinecrest to the east, which for many, is the number one reason to move here.
South Miami
Parts of South Miami have been popular for ages. The western part – from the Palmetto to US-1, and Sunset Dr to Snapper Creek – has been changing a lot over the past few years.
Its central location is only going to increase its desirability over the next few years.
Palmetto Bay
Palmetto Bay has really continued to grow into its own of late. For more and more families, it's the first stop they take when looking for a new home. And it makes sense.
Located just south of Pinecrest, Palmetto Bay is lovingly nicknamed the 'Village of Parks' due to the plentiful recreation areas. Palmetto Bay is a great choice for families looking for a safe, beautiful neighborhood. They also boast excellent schools, both public and private, and have relatively easy commutes to offices in Dadeland or the Gables.
If you're interested in exploring real estate in these Miami communities, get in touch today. With over 20 years of knowledge and expertise, we'll find your dream home and negotiate the best price.