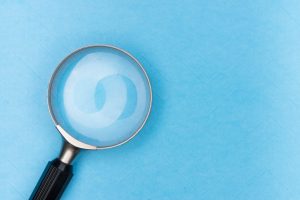 For most things in life, we turn to experts to help us navigate the intricacies of whatever challenge we're up against. If we have health questions, we turn to a qualified medical professional, if we have finance questions, we talk to a financial advisor. The same is true for real estate. Since most of us don't go around buying and selling houses every day, we turn to someone who does.
And like all things in life, there is more than one person who excels in their given profession. So the question then becomes, how do you find the right person to help you? With so many qualified professionals, it can feel overwhelming to even know where to start.
Here are some tips to help you zero in on finding a real estate agent that will be a good fit for you and your needs.
Talk to friends and family.
The people closest to you will be able to give you an honest evaluation of the realtor or realtors they've worked with and can help you get a sense of the kind of style and services he or she offers. Do keep in mind, however, that realtors also specialize, so just because a certain professional is perfect for your relative, it doesn't mean his or her specialty will align with your needs.
Read reviews and testimonials.
Just like talking to friends and family, reading about other people's experiences with a given realtor is helpful for understanding the kind of service you can expect from a potential agent.
Focus on local professionals.
Knowing the community and neighborhood is so important when comes to finding the right real estate agent for you. Not only do they know the market, they also are well connected within the community, which will be helpful as you get settled in your new home.
Interview multiple realtors.
Experience and fit are important to ensuring not only that you find the right realtor, but also the right home. For more reasons on why you should interview multiple realtors, be sure to read this post.
If you're looking to make a move in South Florida, we are ready to help. Get in touch today to ask your questions and learn more.