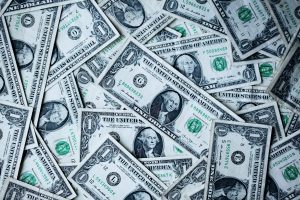 Many first-time home buyers come to the market with a great deal of enthusiasm for making their purchase. However, even the most savvy and prepared buyers can be caught off guard by some of the less-obvious costs of owning a home which, taken together, can add up to more than $9,000 per year in expenses.
As you plan your budget, be sure to factor in more than just the home's list price or mortgage payment. Keep the following considerations in mind as well:
Required costs
Certain costs are unavoidable, like homeowners insurance, property taxes, and utilities. While they vary by property, they can quickly add up and may increase that mortgage payment more than some first-time home buyers expect (in Miami-Dade County, it's common that homeowners insurance, property taxes and utilities add up to 50% of principal and interest on a mortgage). Other homeowners might be responsible for homeowner's association fees or condo fees as well, depending on the type of property and where they live.
Routine maintenance costs
Whether by choice or necessity, nearly all homeowners make some improvements on their homes and undergo routine or seasonal maintenance work to keep the property in good condition. Yard work, HVAC maintenance, and other skilled labor costs come on top of monthly mortgage payments.
Cosmetic upgrades
Some maintenance costs could also be considered cosmetic, for example house cleaning or painting. Other cosmetic upgrades might include outfitting your home with new furniture. If you buy a larger home especially, you will need furniture to fill the space. While these may not necessarily be ongoing monthly expenses, many homeowners choose to make small updates here and there, which all come as part of owning a home.
Planning for your first home is exciting, but understanding the full budget of expected costs should be factored into your planning when you're starting a home search. Above all else, speak with your realtor to make sure that you don't encounter any surprises just as you start out as a homeowner.
If you have any questions, my team and I are more than happy to lend you some time. Just call us.